On the Streets of New York
We spotted Abdul from a far distance and took a quick snapshot of him. But before we could stop him, he disappeared around a corner. Luckily for us, he knew our good friend Ryo Miyamoto and we met him 10 minutes later in another corner (which of course was crowded with streetstyle photographers) and got to take his photo. A photo worth the chase. 
Do you want to learn how to find unique designer pieces for a bargain? Streetstyle blogger Ryo Miyamoto  (otomayimbdipper.blogspot.com) showed us some of the best thrift stores in New York City and gave us valuable advice on how to sort out the treasures from the clutter.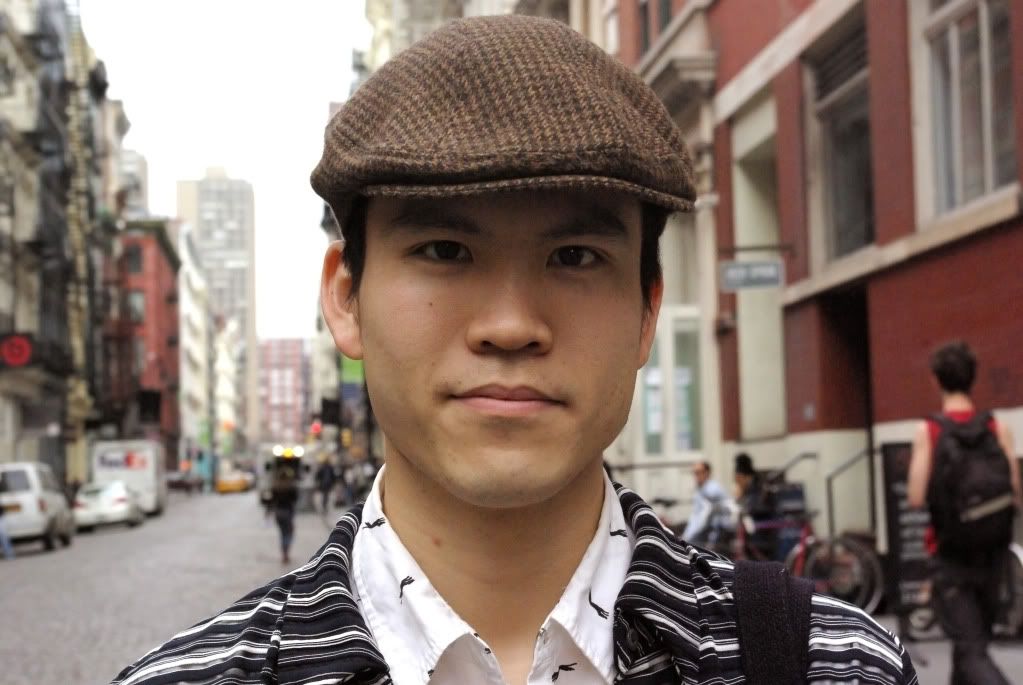 I had the fortune of meeting the inspiring streetstyle photographer Ryo Miyamoto, otomayimbdipper.blogspot.com, yesterday. He is not only great at finding individuals with unique styles, but he also has an admirable sense of style himself. You will see more of him here soon.