When he was 18, a woman approached Simbarashe at an airport, complimented his appearance and suggested a career in modeling. Considering the words of a stranger, he decided to move to New York. The shift was a new beginning, opening his eyes for fashion, and changing his life completely. He did some time in front of the camera, but decidedly preferred to be the man behind the lens. It was a passion he adopted as a teenager, taking photos with disposable cameras. As digital technology developed, he switched to cellphone photography in a time before Instagram, before mobile devices were being used to produce artistic images. Finally he splurged on his first DSLR. He started his style site Lord Ashbury (lordashbury.com) in February 2012, photographing celebrities and people on the street.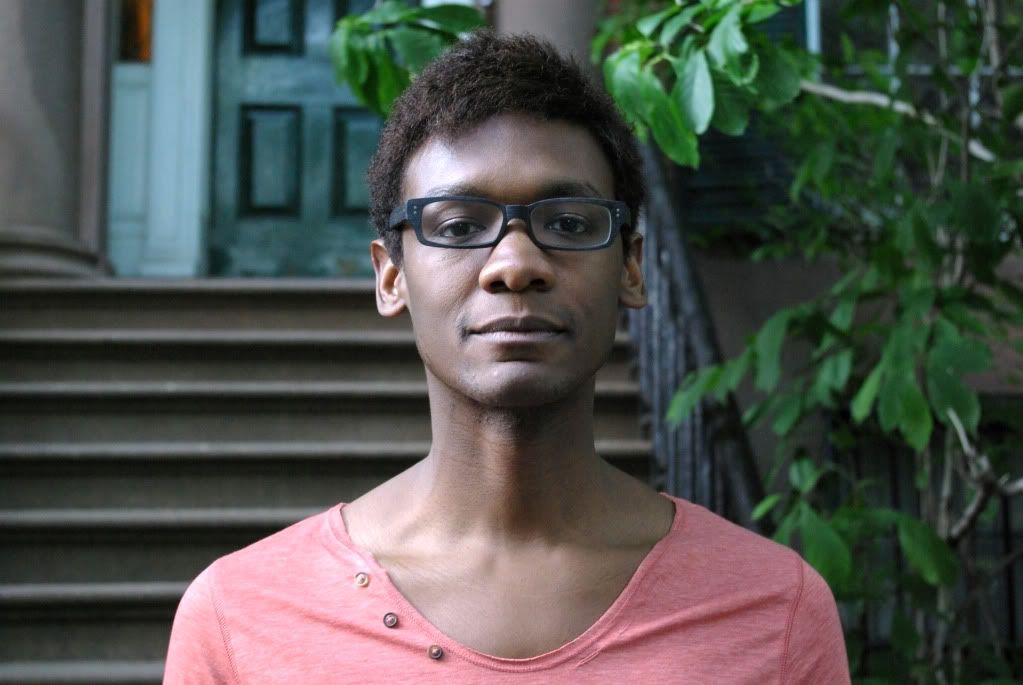 How did Lord Ashbury start?

Simbarashe:I started by photographing people at my friends'parties and just uploading the images to Facebook. After a while I started coming up with these running themes. Let's say I took 50 photos at a party, I would then thread them all together with made up dialogs. I would try to make it funny so that even people that hadn't attended the party or knew the people in the photos would find them interesting. That's where the idea of creating a blog came from.
What did you wear when you were 13?

Simbarashe: Before I was 19, I had no fashion sense at all. I didn't know what it meant to clash or what my pallet of colors were. I didn't know what I looked like in clothes unless someone took a photo of me, and there are very few photographs of my childhood. When I was 13, I probably wore something stupid and awkward. 
Where do you find inspiration?

Simbarashe: I'm not sure if this will sound creepy. When you are surrounded by other people, at some point you check other people out. Some people check other people out more than others, and people have different motives for it. I check people out all day long. And not only for the blog, it could be for writing or for creating something. The blog has been very helpful for me in a personal way. When you are carrying a camera in your hand, it's suddenly not creepy at all to check people out. It's empowering. If I want to see what you are wearing, with a camera in my hand I will just turn around and stare you down.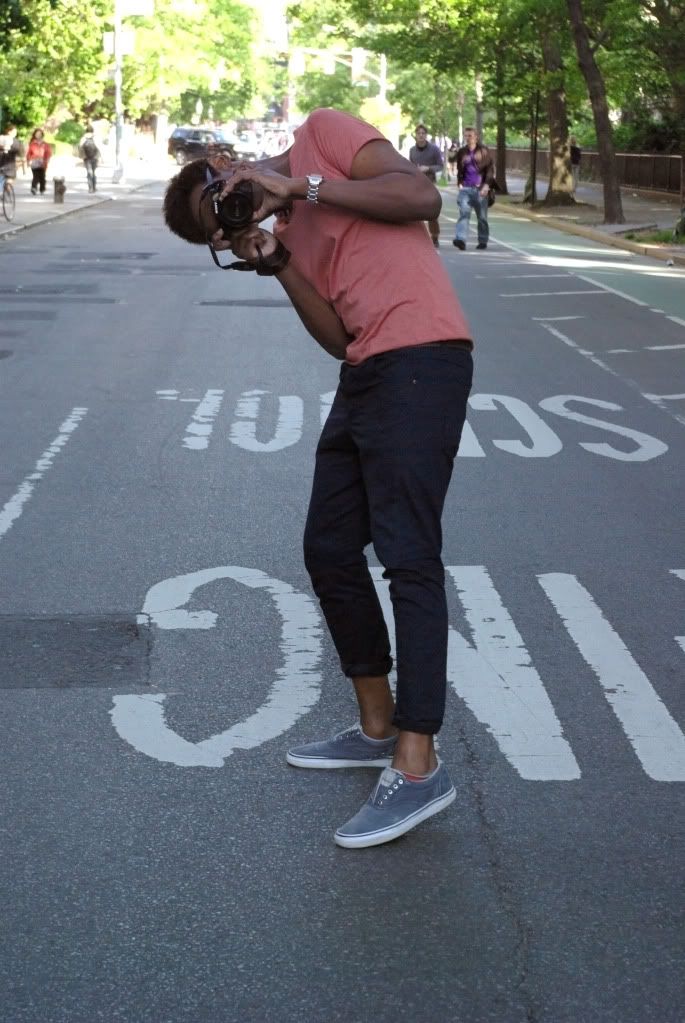 What's your favorite place in New York?

Simbarashe: Where I find the most people isn't my favorite place. My favorite neighborhood is Greenwich Village, I really like the the area around 7th Avenue and Christopher Street. Aesthetically it's nice and not too crowded and not too many cars on the side streets. The problem is that I walk around there all the time but I don't always find someone to shoot. Everyone can find someone in Soho. 
What would be your super power?

Simbarashe: I wish I could be intangible, just walk through walls and jump through the subway without having the doors close on me. In a more serious tone, I wish I had a greater persuasive skills. If I had that I think it would be more easier for me to get the photos that I want. 
Any last advice you want to give to our readers?

Simbarashe: I go to Soho a couple of times a week, and I see street style photographers parked on the same corner every time I go, now that's dedication. The same thing could be applied to sports or any skill a person has or wants to define. If you like to shoot, just go outside and shoot. If you can't go outside to shoot just shoot inside your house. 
Photographer Kayla Clements, kaylaclements.com, was hiding a great cuffed earring from Brooklyn Flea under her hair.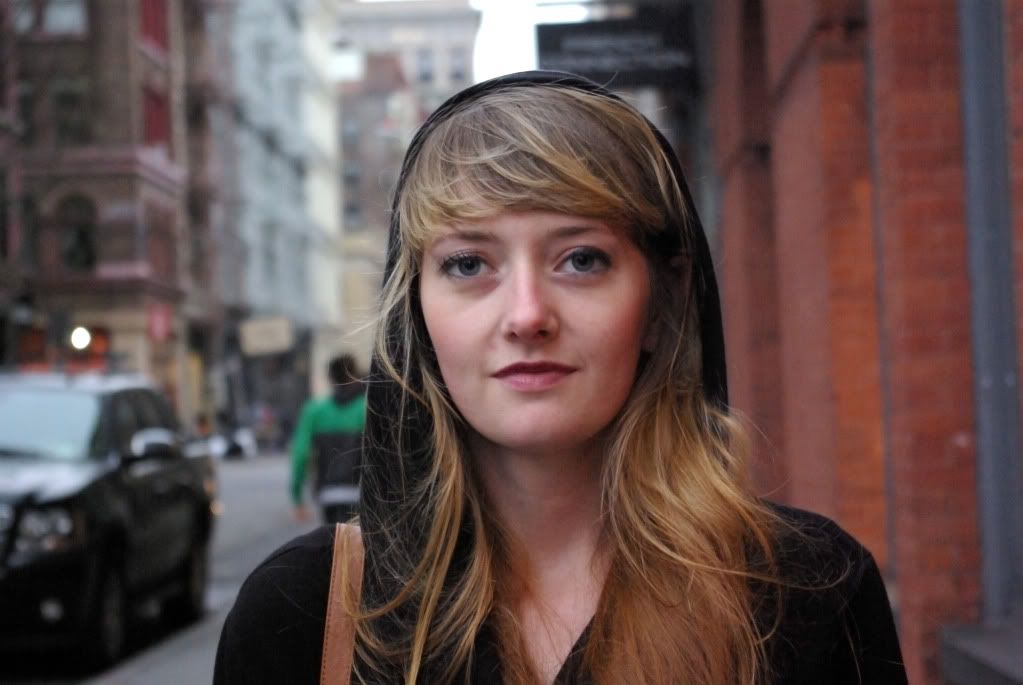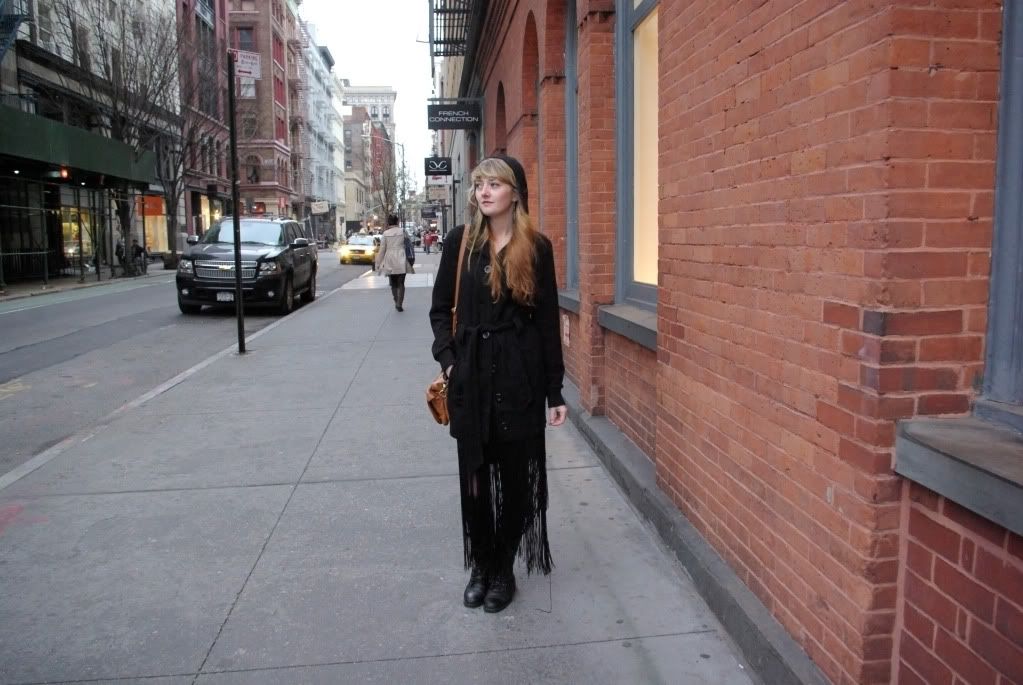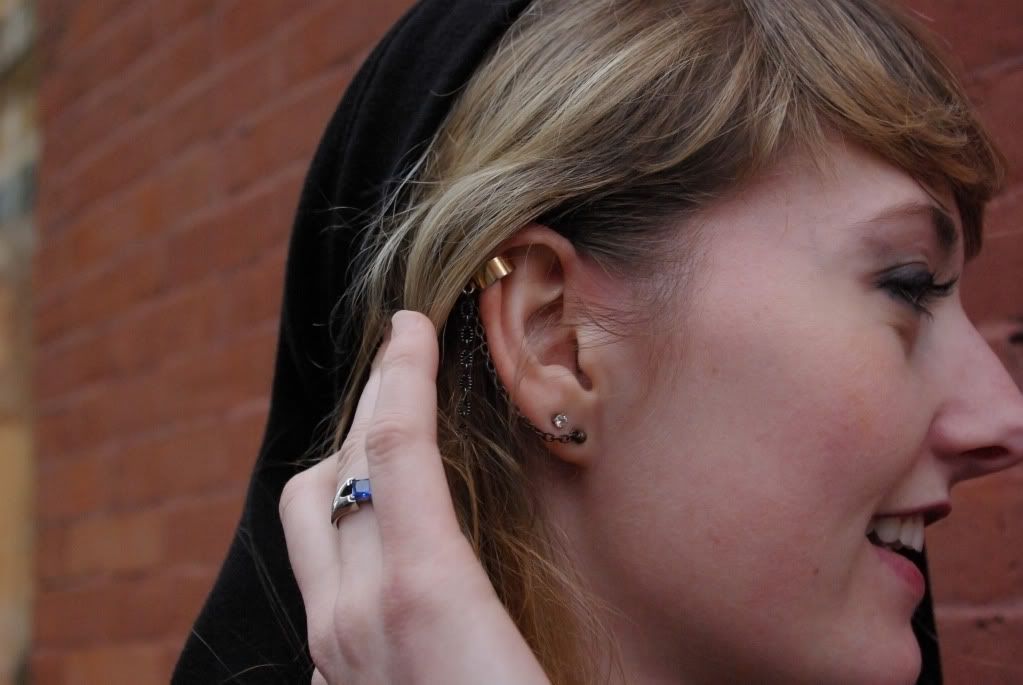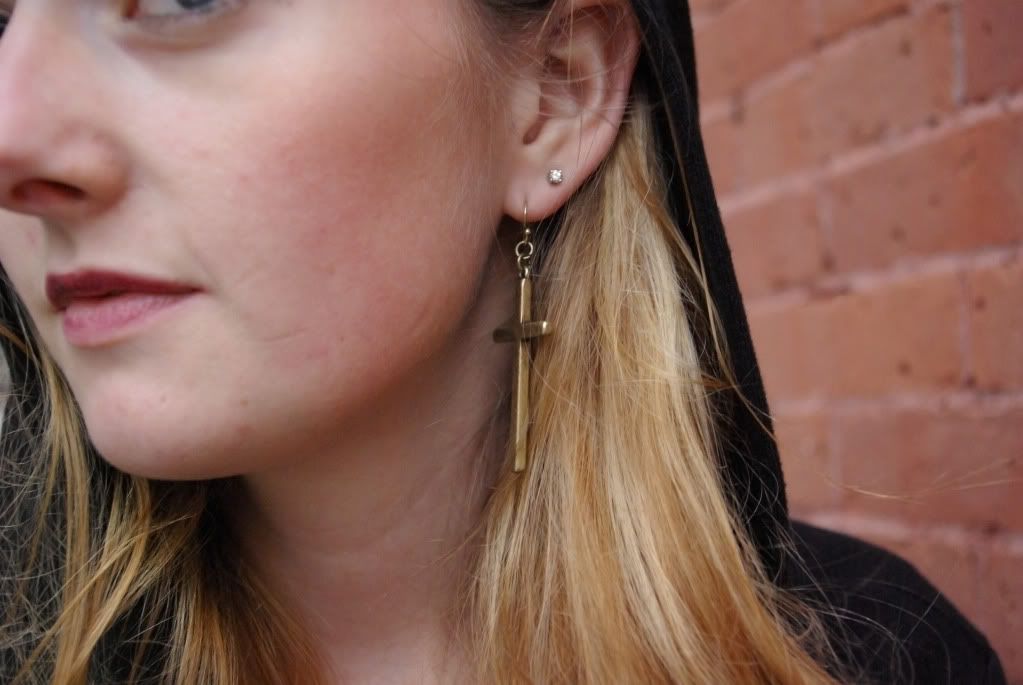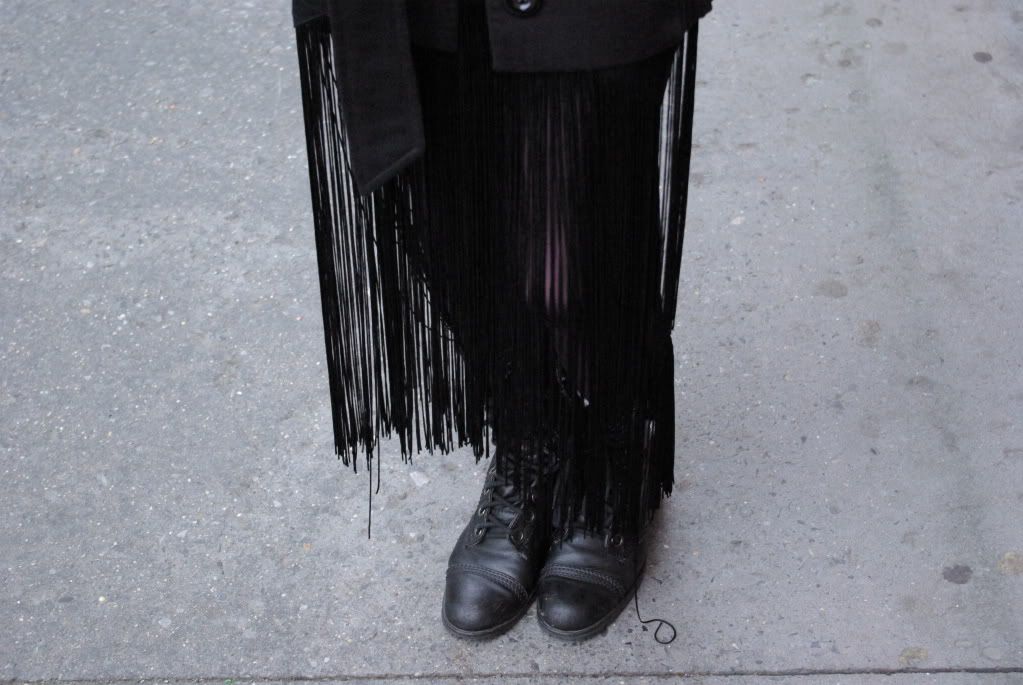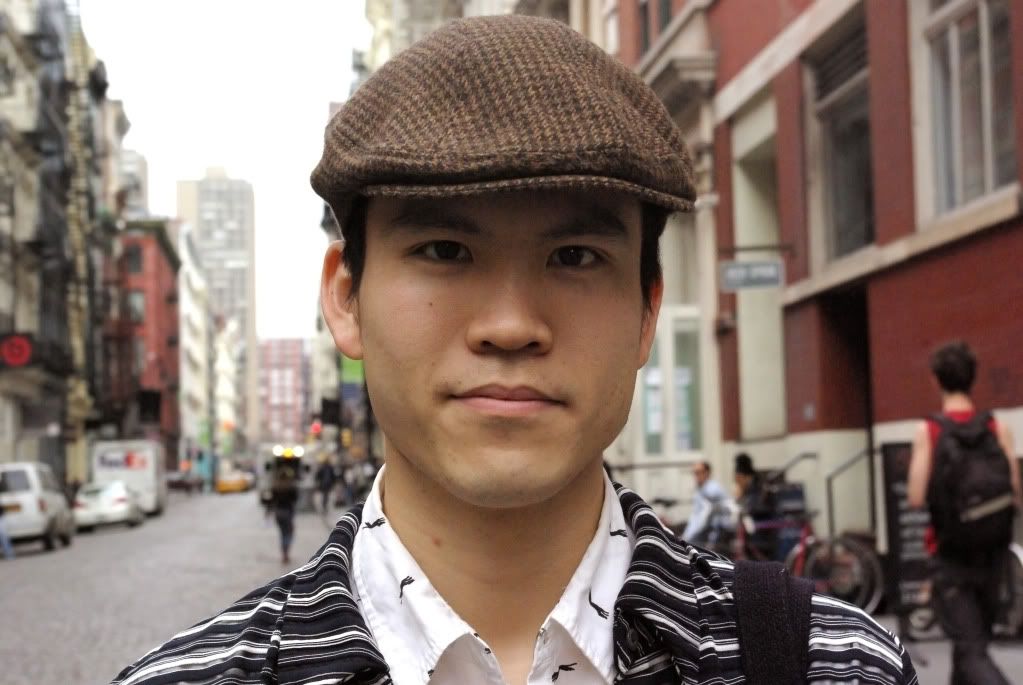 I had the fortune of meeting the inspiring streetstyle photographer Ryo Miyamoto, otomayimbdipper.blogspot.com, yesterday. He is not only great at finding individuals with unique styles, but he also has an admirable sense of style himself. You will see more of him here soon.