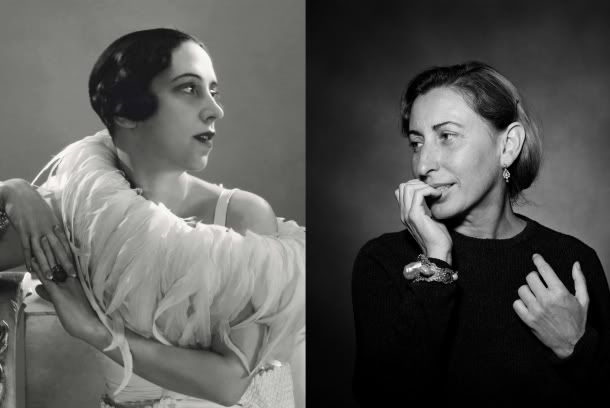 We headed over to the Met today for an exhibit we've been buzzing about at Wiseling headquarters. If you're in NYC and love fashion as much as we do, "Schiaparelli and Prada: Impossible Conversations," open to the public today, is a must-see.  
It's unbelievable how modern Elsa Schiaparelli was, not only with her designs but also her opinion about liberating woman in society. Miuccia Prada and Elsa Schiaparelli share many similarities in their designs, but their creative process and many of their opinions differ. The juxtaposition of their work and attitudes make the exhibit most fascinating. Though Schiaparelli focused on decorating the upper body with hats and blazers and Prada emphasizes the lower body through skirts and shoes, one still gets the impression that they design with a common goal. One thing they agree on is the non-commercial beauty of their designs and the balance of being feminine while still obtaining power. "If I have done anything, it is to make ugly appealing," says Miuccia Prada.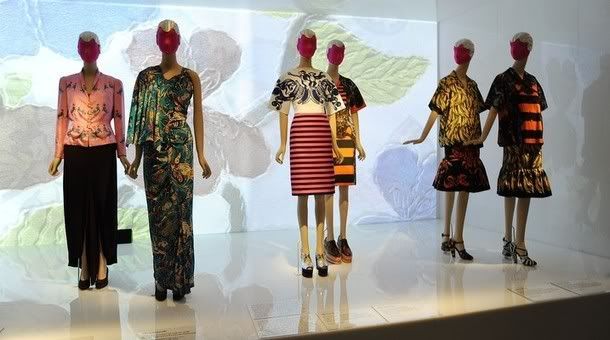 The short videos with semi-fictional conversations between Schiaparelli, played by actress Judy Davis, and Miuccia Prada as herself are both insightful and amusing. We couldn't help but laugh when Elsa Schiaparelli raised one eyebrow and asked with a Italian accent "what is globalization?"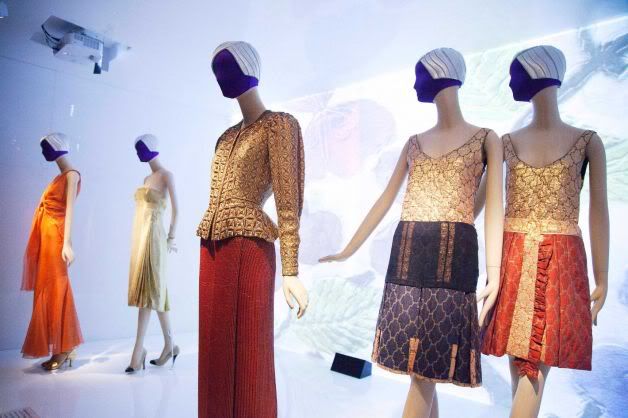 The exhibit is arranged in seven arrangements, all of which include a short video with Schiaparelli and Prada discussing a relative topic. They argue whether fashion should be considered art or not, Schiaparelli for and Prada against, but in the end agreed that they would probably be friends if they both had lived during the same time. Though they never settle on whether fashion should be considered art or not, the exhibition is truly amazing and inspiring, and so are these two strong and iconic women.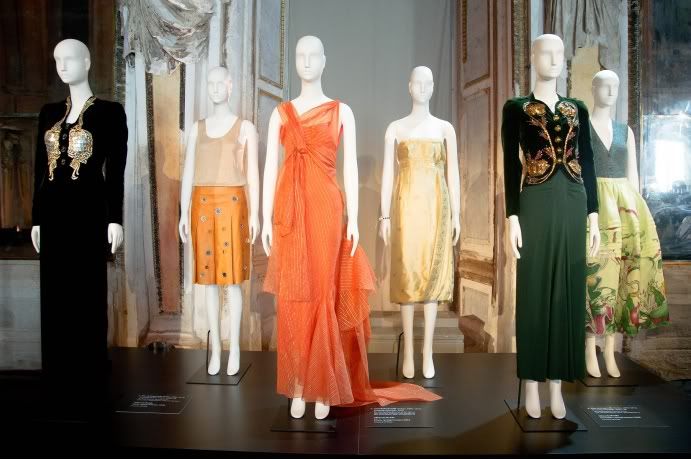 Trend Watch: Fruits and Vegetables
Leave your closet and step into the kitchen. Let your dinner inspire your outfit. Fruit, vegetable or anything eatable. Elsa Schiaparelli and Dali knew what they where doing when they created the groundbreaking Lobster Dress back in 1937. Looking forward to seeing more food prints on garments.