In the late 1950s, women were seeking to break the tradition of the long, lady-like dresses.  Thus, the babydoll was born.  Though many iconic models started their careers during this time, few achieved the ubiquitous fame that Lesley Hornby did.  Better known as Twiggy, the young Londoner helped to popularize this short playful dress.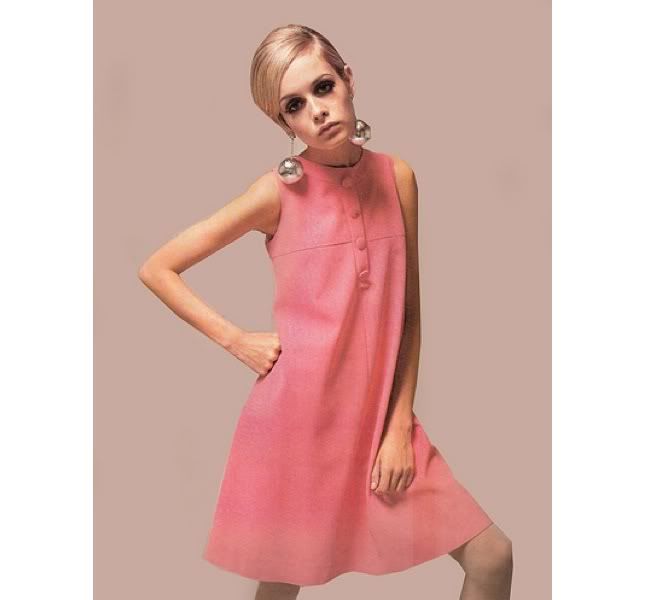 Today, fashion forward ladies such as Emma Watson and Agyness Deyn are embracing this leggy style, and you can too.  Recreate Twiggy's look with lovely vintage finds, like this so pretty powder blue dress that we found in Dana's Closet.
Pair with some solid color tights and flats for a truly 1960s look.