A few months ago, we came across New York based musician Alexa Wilding and found ourselves entranced. Her music, which features breathy vocals that rise and fall around perfectly plucked guitar notes, somehow takes the chill out of our late winter commute and lends some magic to the swirling snow in the air. Add to that Alexa's evocative songwriting, which conjures up the fantasy and imagination of childhood, and suddenly the listener is presented with the perfect soundtrack to turn a subway ride into an adventure. Given all of these qualities, it is no wonder that she has been compared to the likes of Florence Welch and Stevie Nicks. This week, Alexa took time out of her busy schedule preparing for the rerelease of her album Coral Dust (to be accompanied by a performance at Rockwood Music Hall this evening) to tell us about her inspiration, influences, and favorite NYC shopping destinations.  
When did you first know that you wanted to make music?
Really early on. As I child I danced in ballets like "The Nutcracker," and when you're that little, it's really easy to blur reality and fantasy. You get lost in the lights and the snow and the music. I felt like Lucy in "The Lion, the Witch, and the Wardrobe" when she climbs into Narnia! I missed that escape when I stopped dancing. So at twelve I got really serious about listening to music. I would listen for hours on big headphones to Kate Bush, Joni Mitchell, whatever music my mother had lying around and I found it had the same effect - I could go some place else! I felt like I had stumbled upon the biggest secret. One day my mother's boyfriend left an old guitar at our apartment, and I found my permanent key to that other place. I started writing immediately and never looked back. For me making music is pretty magical. You can time travel, revisit old friends and lovers, live out a dream or a nightmare. But much like the ballet, you can go home at the end of the night, safe and sound. 
Where do you find inspiration for your songwriting?
I usually write a song when I'm not sure how I feel about something. It's my way of safely sitting with an experience, a person, a memory. I'm not as brave in real life, so for me music is a place to explore feelings, no matter how difficult, dark or exciting. There is a joy in coming to terms with a feeling, so while my music can border on dark, I hope the joy of revelation comes through as well. Those are the best songs, I think, the ones where you can totally identify with the singer's experience, even though it is their own. I'm inspired by New York, having grown up here it is my greatest love after my husband! And while I am a city girl, I am also a plant and flower person, and I find much inspiration from spending time with my plants. Taking care of a small seedling and watching it grow, sometimes struggle, then bloom is akin to writing a song. It makes me very happy.
Who has had the greatest influence over your music?
I tend to revisit the music that hooked me in the first place, the music I heard at home and growing up downtown. Patti Smith, Nico, Lou Reed, Television, Kate Bush, and of course Joni Mitchell, Laura Nyro, Stevie Nicks. This gang never gets old and I check in with them again and again, they remind me to always remain that 12 year old with her head phones! But in terms of a direct influence, Nico and Leonard Cohen. Nico's solo records with John Cale changed my life when I first heard them. They are sparse and mystical and medieval and from the future at the same time. It's like going to Narnia! The same with Cohen. It's their own universe. I strive for that with my own work. The biggest gift would be for a listener to say, this sounds like she's singing on the moon, I don't know where I am but I'd like to stay here for a while.
What was your most memorable moment on tour?
Au Revoir Simone took me out on my first tour a few years ago. I was green, I had no idea how tour worked. I followed them around like I was the fourth Simone, the little sister! The first couple of shows were rocky for me - what was I thinking, going out there by myself with just a guitar and my voice? When we got to San Francisco I was determined to fix the situation. I don't know if it was the beautiful old music hall or the fact that we all did our hair together back stage like in my ballet days, but that night I went out there and one by one people moved closer to the stage until I had the whole hall. I couldn't believe it. I learned patience that night. I was so grateful that they gave me a chance and in return I gave them everything I had.
What was your favorite on-stage outfit?
Same tour, I wore the same dress every night! It was a black lace Rachel Antonoff dress and I wore it to shreds. Good thing she let me keep it! I was so scared those first few nights that this dress was my secret weapon. I keep all my stage dresses in a special cluster in my closet. They bring back special memories for me. Clothes are truly magical. They can transform you into who you want to be! Fake it til you make it?
What kind of clothes have you most excited for spring?
Up until last year I was always a winter girl. My style seemed to go out the window when the weather got warm, it was really frustrating! I'm pretty boring when it comes to my style in that once I find something that works, that's my uniform. So last year I felt like I got it down and I lived in leotards, full skirts and wife legged pants, belts and espadrilles. I'm excited to revisit this again! It's my take on Diana Vreeland meets Stevie Nicks.
What is your favorite place to shop?
Hands down my favorite shop in New York is Albertine in the West Village. I grew up in that neighborhood so it feels like home to me, and Kyung's shop feels like my bedroom. It's so feminine! She has the most perfect mix of new lines (A Detacher, Mina Stone) and vintage. I always leave perfectly satisfied. My last big purchases there were a Mina Stone moon dress and a vintage floral floor length tea dress from the 20s. Close runners up would be Legacy on Thompson Street (same thing, mix of new and old) and of course, Geminola.
If you could have a super power, what would it be?
To be invisible. I'd love to be a good fairy and make things right for people. I'm too superstitious to do anything terribly naughty!
Buy tickets to the Coral Dust rerelease show.
Images via Paola Suhonen and Sonja Georgevich.
Is there a designer, artist, or musician that you would like to see featured? Tell us in the comments. 
We always admire smart-minded business women who make things happen, and even more so when they're smartly clad. That's why we're currently taken with Dondi, Dani and Darin, the ladies of Muse Studio Vintage, three gorgeous women who take their style and business very seriously. The power mother-daughter trio have combined their sartorial tastes with their biz-savvy skills to create a fabulous and successful on-and-off-line vintage business, curating an exciting collection of detailed pieces. Focusing on sustainability and veering from mass-produced items, they choose only one-of-a-kind pieces that respect their rules of recycled, made in the USA, and or locally produced. Furthermore, they've expanded their business beyond fashion, creating a local space to promote sustainability where they support and incubate local businesses, "a place where eco-chic shops can grow together." They truly do it all. 
In their current collection, you'll find gorgeous chiffon, leather, furs, pretty details and lots of 70's. Here, Dondi tells us where she finds inspiration for Muse, evoking 70s nostalgia and making their studio work sound like a whole lot of fun. Read our interview with Muse below, and make sure you head on over to Muse Studio Vintage at Wiseling. 
Describe the Muse girl in three words. 
Free, resourceful, badass. 
Where do you find inspiration?
I find my inspiration in music; rarely do I find a piece that doesn't sing its own song to me. When my daughters / business partners Darin and Dani do photo shoots we usually marry a song to the overall look. Music is a huge part of our day while shooting, editing, listing- we dance in the store all the time – it keeps thing interesting and fun! Just the other day we danced to "Sunrise" by Simply Red. It makes me think about our friends from Bretagne France, they just spent a week with us and love to dance and have good time. That song, those friends, that experience will definitely have an influence in what I buy and shoot for the Spring/Summer Collection.
When and why did your love affair with vintage begin? 
When I first heard Stevie Nicks… I used to tie scarves to my arms in my bedroom and pretend I was in Fleetwood Mac… I grew up in the 70s -my mom used to wear oversized baby blue sunglasses, slinky polyester print shirts, hi waist bell bottoms and gold jewelry… with her jet black hair and crystal blue eyes-she was stunning and I've always gravitated toward that look…that level of coolness.
What is your favorite era? 
Definitely the 70s. I adore vintage Halston draping disco dresses, oversized Dior sunglasses, Lanvin shirt dresses, platform boots, huge fox furs like in the Jimmy Hendrix "Foxy Lady" old skool music video. And metallic white eye shadow under the eye…aaah! Can't get enough of that!
What is your favorite travel destination?
Austin, Texas- it's not far away or mysterious, but it's where I feel at home. I can visit with my three best friends I've had since forever – we hang out the lake and drink wine late into the night, laughing and crying- then get up early and go estate sale shopping! I will take it over any other place in the world any day!
What is your favorite piece from your boutique? 
Definitively, the 1940s fox fur. It's is everything I dream about- totally relevant today with the huge structured shoulders and hot 70s vibe… what plays in my head when I see it? "Kashmir"….Led Zeppelin…of course! Epic.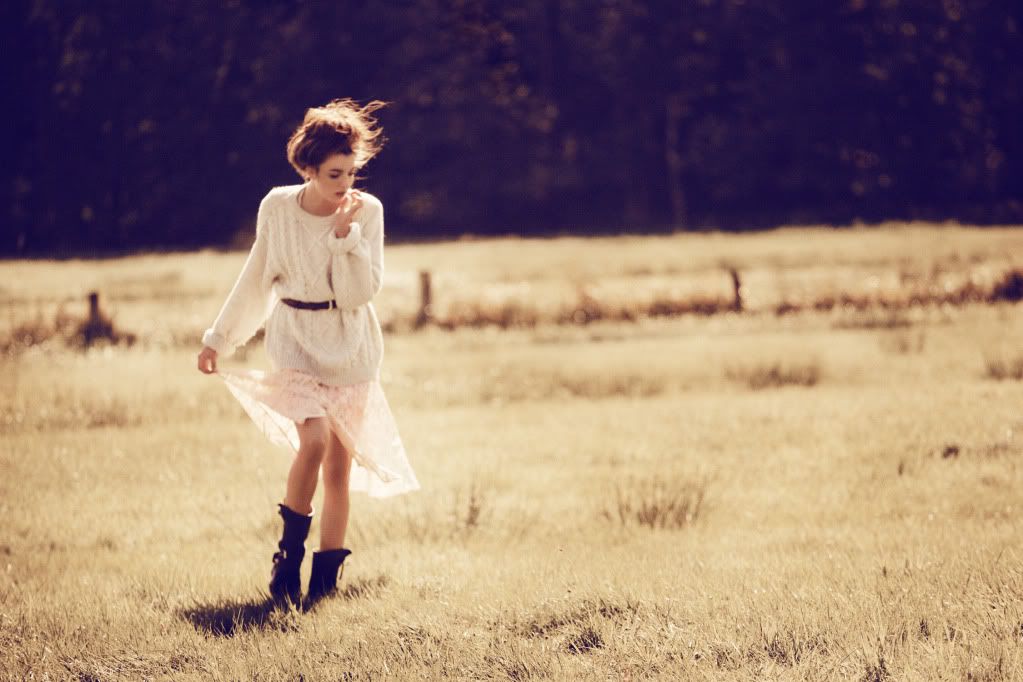 We caught up with the major babe behind Out of A Stobe Vintage. Originally from Carlisle, a pretty city between the border of Scotland and England, Kimmy Nicolson now lives in Hamberg, Germany where she runs her online shop. She spends her time jetting around the world with her boyfriend and his band, Digitalism. While on her travels, she shops ferociously, as she describes it, finding unique pieces for her shop. She is currently travelling in the US, accumulating excess luggage filled with vintage treasures. 
What does style mean to you?
Kimmy: Looking and feeling comfortable and confident. It should reflect your mood and personality. Whatever I wear I make it work. In my experience it's better to take time to buy good quality pieces because it's easier to get dressed in the morning. Keep clothes basic but spruce up with vintage, vintage, vintage, accessorizes, bags, a hat and good footwear. My pet peeve is cheap shoes. I cant stand them!
I love fashion and have worked in the industry for a long time working in production, visual merchandising, and as a stylist both in High Street and High End. I have learned not to waste so much money on High Street brands and stay away from stores like Primark. I understand these stores for budget sense but not for individuality. As long as you're taking inspiration and are putting your own personality into what you wear it will always feel good. And everyone should think about my favorite fashion quote by Yves Saint Laurent: "Fashions fade, style is eternal."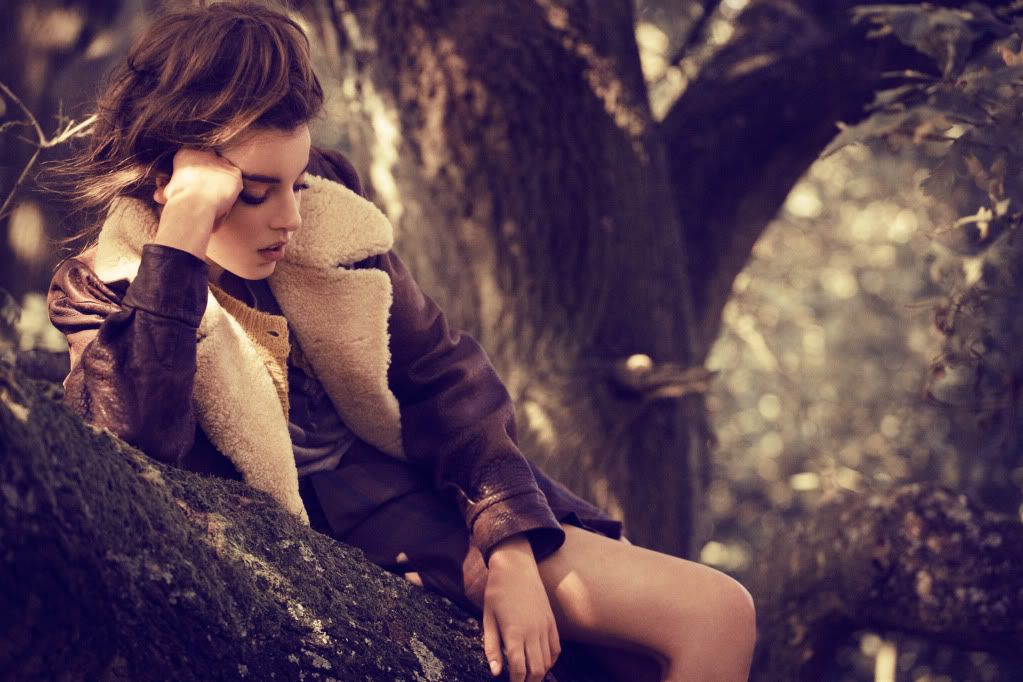 How would you describe your personal style?
Kimmy: I have never thought too much about my style as it's stayed the same for a long time now. I tend to dress for comfort and how I feel that day, but I do get bored very easily. This is also why I wear tons of vintage. The weather is a big factor too as I am always out thrifting. I like to dress boyish as it suits my shape and look. Baggy t shirt, jeans and a hat are the norm.  I dont like being neat and tidy. If I wear a dress, I have to have wear brogues or chucks and team up with a hard wearing fabrics like leather and denim. If i wear jeans and a baggy t-shirt, I dress it up with a blazer and wedges for a night out. I love contrasting textures. I indulge in expensive shoes and buy good quality pieces that will last me years. I always look on eBay for designer labels that maybe I can't afford to pay full price.  I am always on the look out for Vivienne Westwood, A. Wang. YSL, Chanel, Burberry, Marni and Celine.
To  add some zing, of course I wear a lot of vintage. I archive the special pieces for renting out and for my own personal projects. I take inspiration from everything, but I do love the 60's and 70's rock girls like Anita Pallenberg, Franisce Hardy, Bridgette Bardot and Stevie Nicks. Men, I just love Bowie and Keith Richards - epic in every way. 
How long have you been collecting vintage pieces? 
Kimmy: Oh god, for years now. My Granny would take me round the charity shops from the age of 10, and I loved her style. She got all her clothes from charity shops but she seemed to get all the hippy stuff and she looked great. My mum would buy floral dresses from Laura Ashley and amazing suits from Jaegur. I loved dressing up in all her clothes. I started hoarding them when they thought all the clothes started to date or were worn out. I loved the worn out looked. The more holes the better. I am obsessed with unique bizarre pieces like the horses head jacket i just found, My collection is expanding. I also collect novelty sunglasses.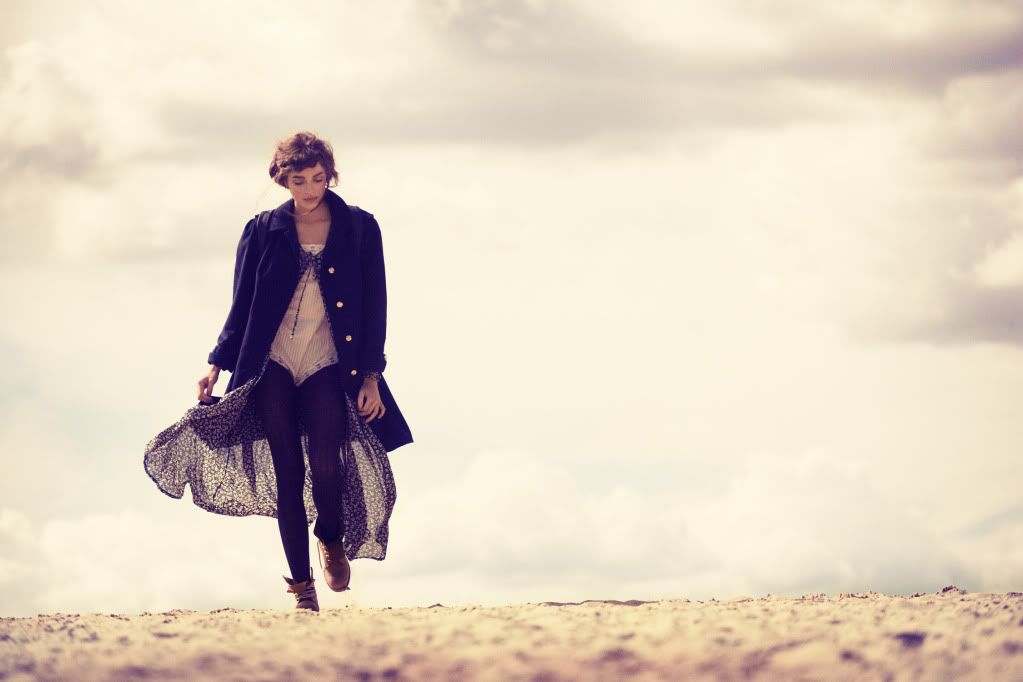 What led you to start Out Of A Strobe Vintage?
Kimmy: I moved from London where I worked for fashion label PPQ working as production manager there. My boyfriend lived in Hamburg and I could not bear to be apart from him so I moved. I ran out of money quickly so I started to sell some of my clothes and people went wild for them. This is when I started Out Of A Strobe Vintage.
Are there specific things you look for when curating the items in your shop?
Kimmy: I look for a mixture as my customers are from all over the globe. So it has to be mixed seasons. There are certain items that people want all year round. The cute floral mini that can run through season to season. Blazers that can dress up and smarten any outfit. I try and find unsual peices too.  But all the stuff I buy is everything that I would wear.
What do you feel is the most important part of starting your own online shop?
Kimmy: For me it has to be passion and willingness to go out of your way for your customers. It's a lot of work but i would not do anything myself apart from the pictures which my boyfriend takes. I collect, alter peices, there is quality control, styling, lookbooks. It all takes time and it's constant, and you have to love it of course.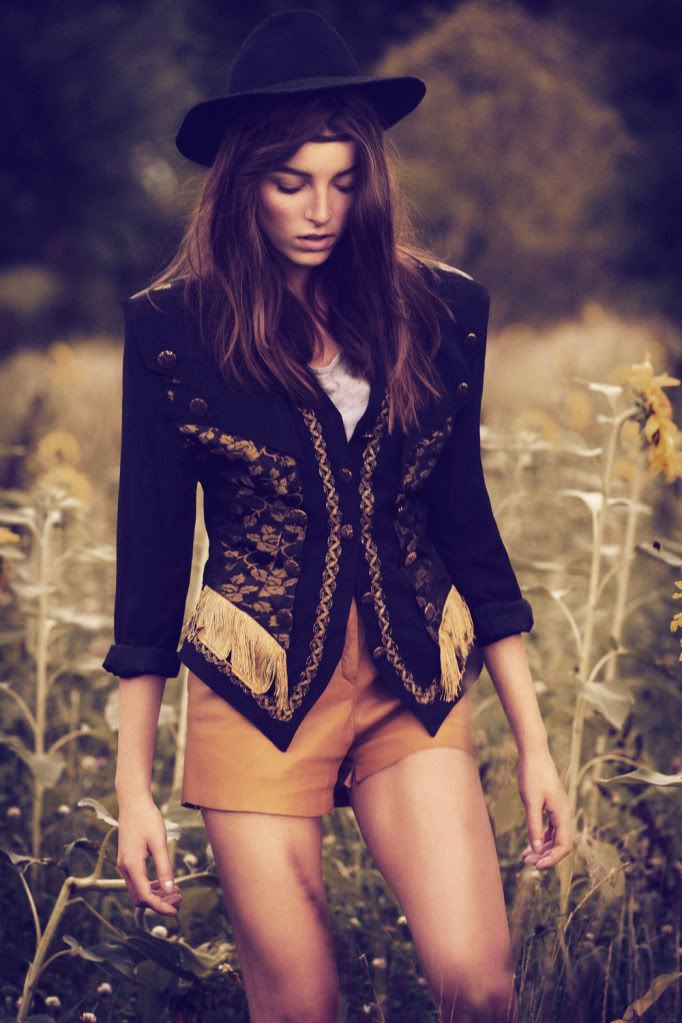 What is your favorite item at Out Of A Strobe Vingtage right now?
Kimmy: Everything!
See the more photos from Out of A Strobe's gorgeous lookbook and make sure  you visit out the online shop here.