Hailing from Chicago, Illinois, this online shop owner knows how to pick items specific to her repeat customers's taste.  Kim, the owner of Pineapple Mint Vintage, sells fabulous vintage pieces from every decade.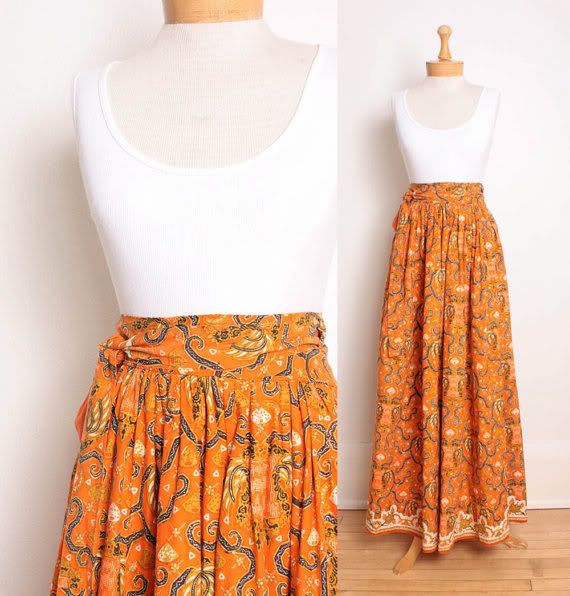 When did you start Pineapple Mint Vintage? 
Kim: I started it in 2009, mostly as a way of cleaning some vintage pieces out of my personal closet.  When I noticed how well things were selling, I decided to spend more time on it and starting gathering wider inventory.
What does style mean to you? 
Kim: I think style is a personal thing and is more about staying true to what you like and what looks good on you rather than following every single trend that comes up.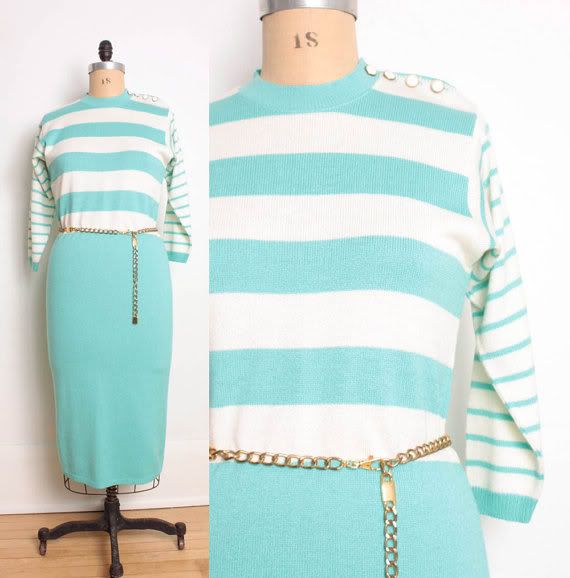 How would you describe your personal style? 
Kim: I am very, very casual, especially because I work at home. I prefer more of a tomboy style with bold stripes and graphic prints.  I especially love bright primary colors but not too many at once.
How long have you been collecting vintage pieces? 
Kim: For years and years.  Even as a kid I loved collecting vintage. I always went to thrift stores in my hometown to snatch up the vintage pieces.
What led you to start Pineapple Mint Vintage? 
Kim: I mostly wanted to sell a few pieces out of my own wardrobe.  Long before I started my shop, I was thinking that starting a shop was something I could do.  And so I did.

Are there specific things you look for when curating the items in your shop? 
Kim: Mostly I just try to stay true to what I like and what I think my customers will like.  I have many repeat customers and I have a pretty good sense about what will sell so before I put anything in my shop I try to think about who will want to buy it.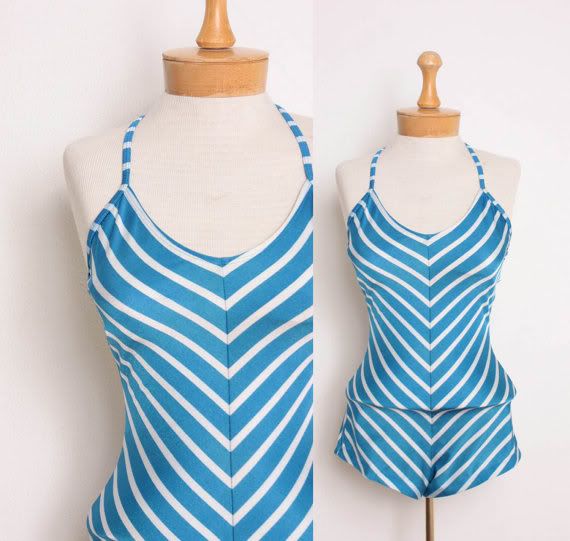 What do you feel is the most important part of starting your own online shop? 
Kim: It is really important to remember that it is a business.  Have a plan, be organized.  It is natural to want to focus on the more "fun" aspects of running an online business, like socializing on Twitter, then you find yourself doing things that aren't exactly productive.  I think it is much more important to focus on the behind the scene tasks, which is stuff, like keeping accurate records and being mega organized. 

What is your favorite online item?
Kim: I really adore this 1930's dress in my shop.  It is one of the most delicate and just pretty things I've ever found.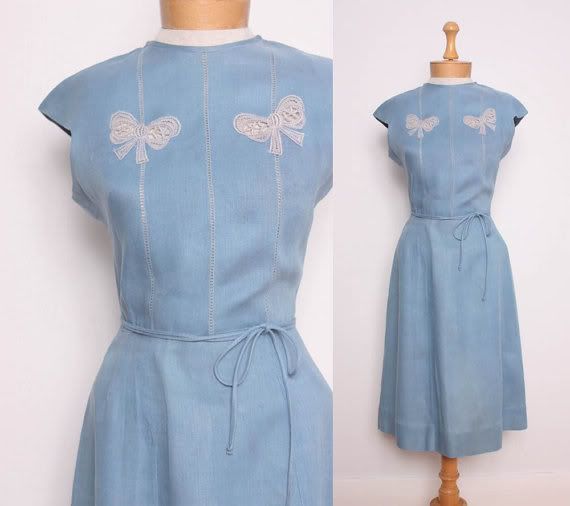 Check out The Pineapple Mint Vintage online store here.