Do you own a pair of leather trousers? If not, enter the nearest thrift store, buy a pair and cut them into shorts. Dakota Scott showed us two different ways of wearing leather shorts.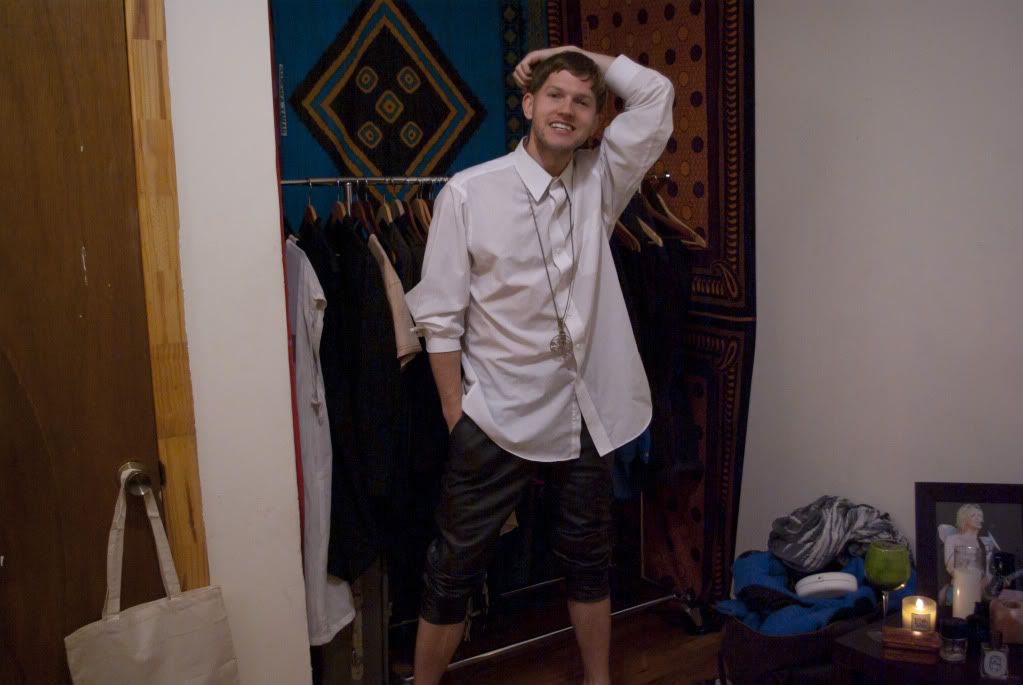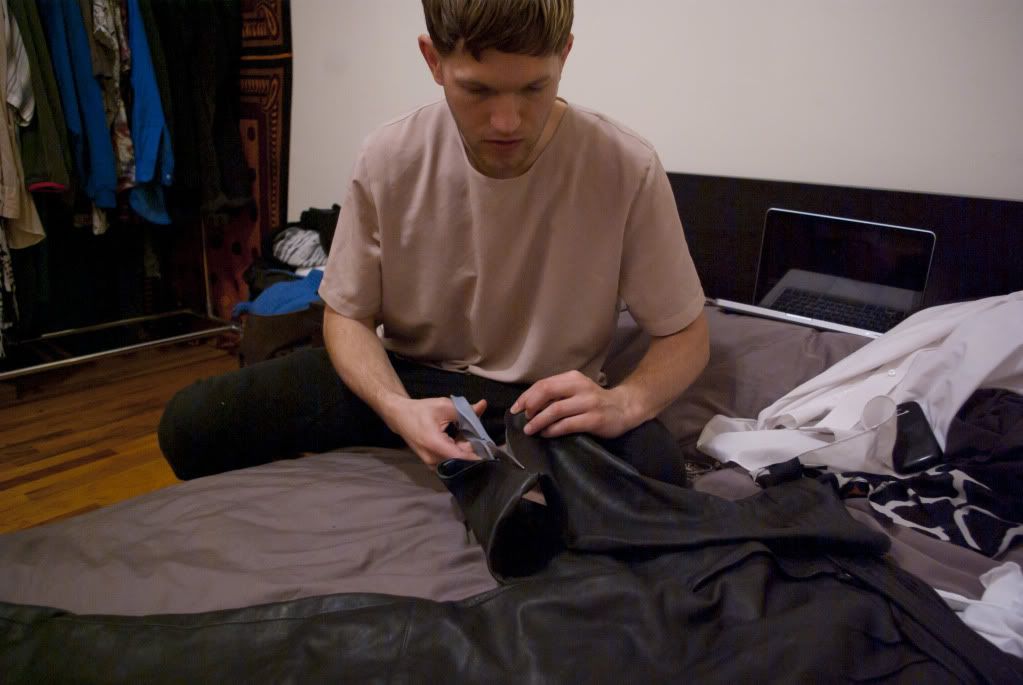 Wear them with the opposite kind of fabric for a minimalistic and clean look.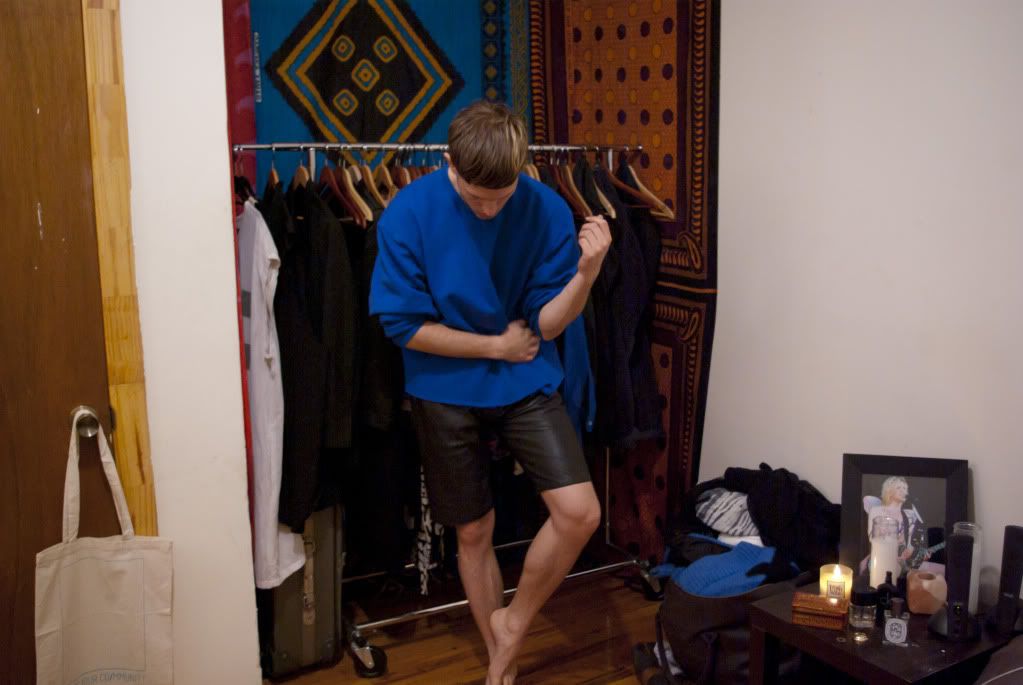 Or roll them up for a more casual yet preppy look.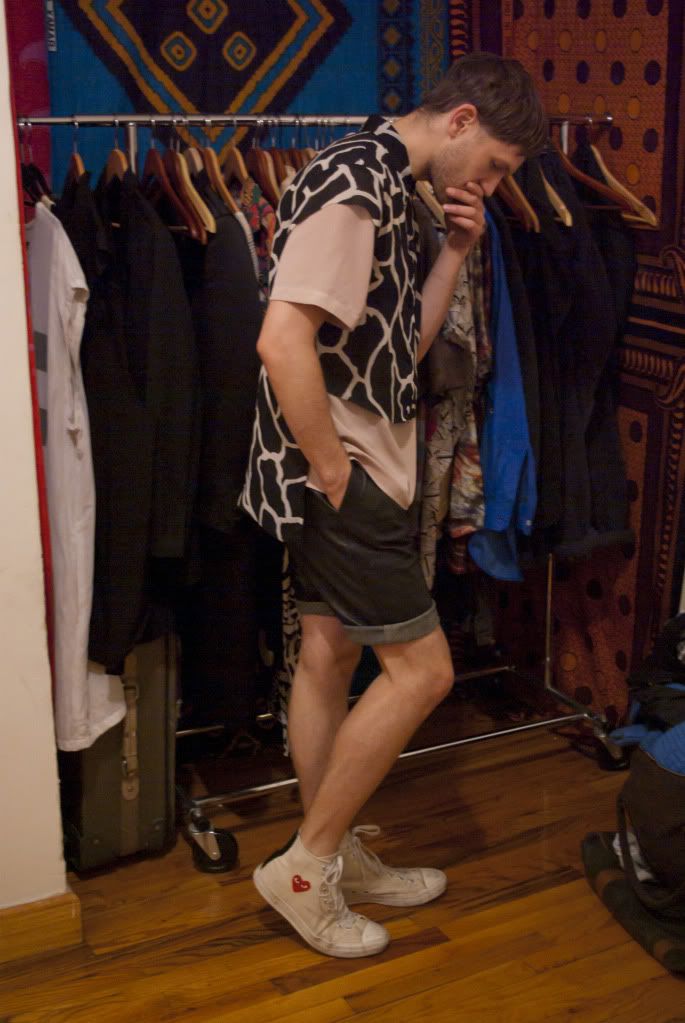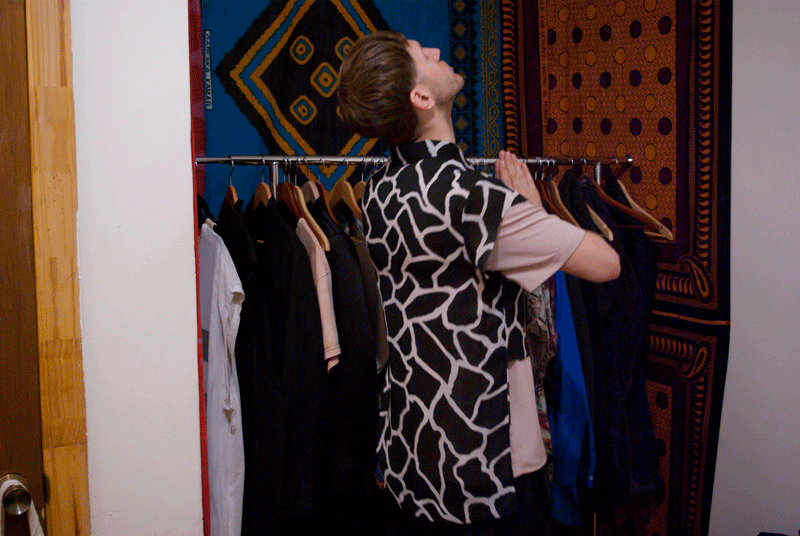 Layering is always a great way to make any outfit more interesting. It can be a bit harder to use many layers now that the weather is getting warmer. We asked our good friend Dakota, an expert in year-round layering to show us the tricks he has up his sleeves (and non-sleeves).
Start with a sheer printed shirt.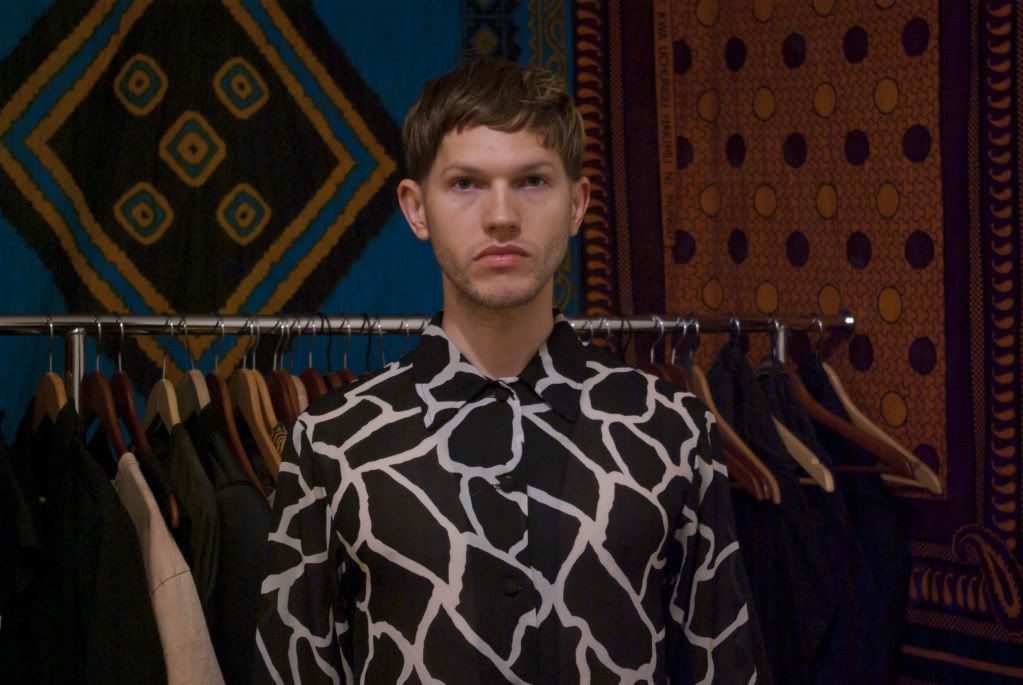 Cut of the arms and cop it in the front. Leave the back long. Keep and square for a more masculine look or make the cut round for a softer look.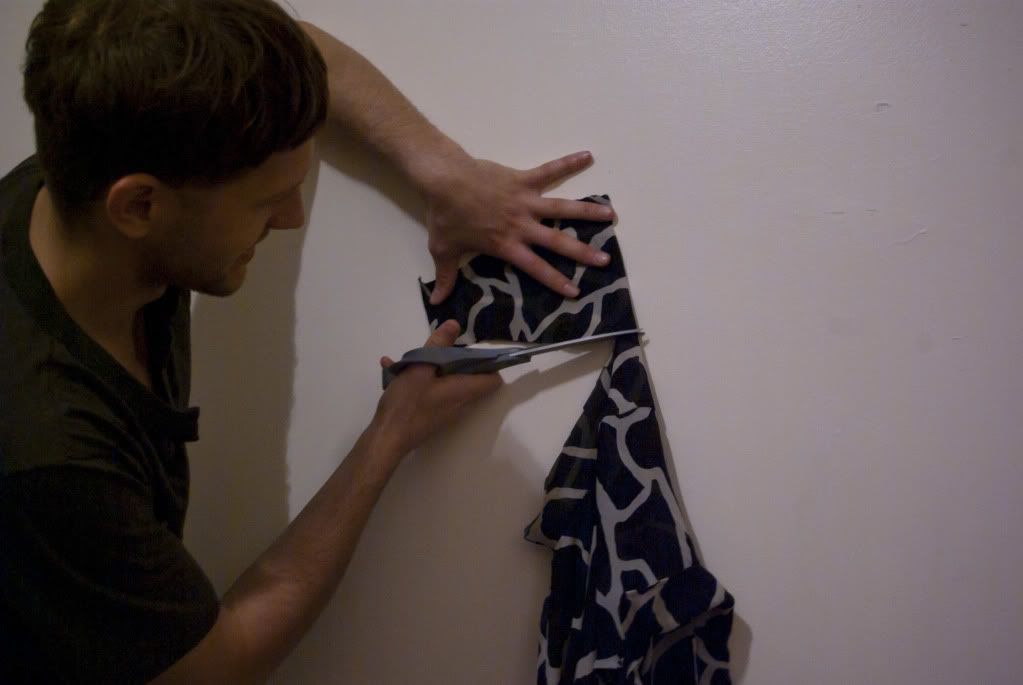 Wear it over a plain shirt for an interesting, layered look.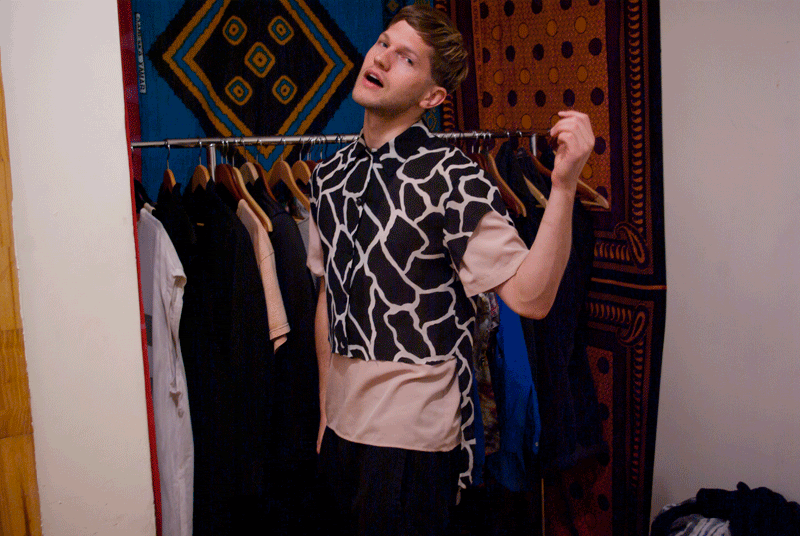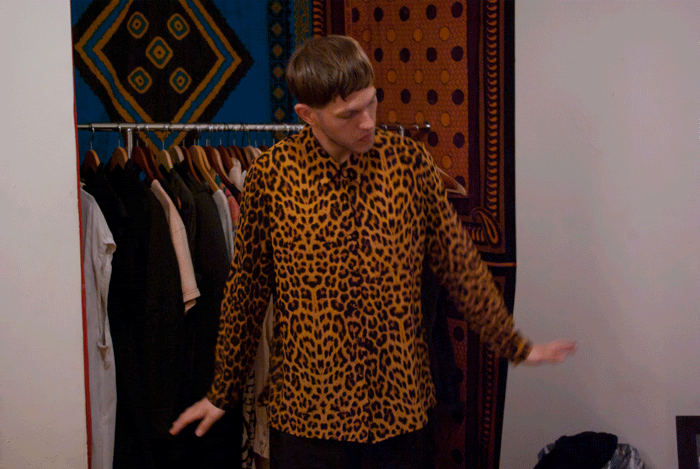 Trends come and go. Most of our styles are constantly evolving and adapting over the course of the seasons and current life situation. Instead of throwing away the garments to buy new ones, there are many easy way to alter them to fit you, your new style and your new life. The very charming and creative Dakota Scott showed us some easy ways of turning something old into something new. 
A leopard printed shirt can be hard for anyone to pull off. 
Cut of the arms.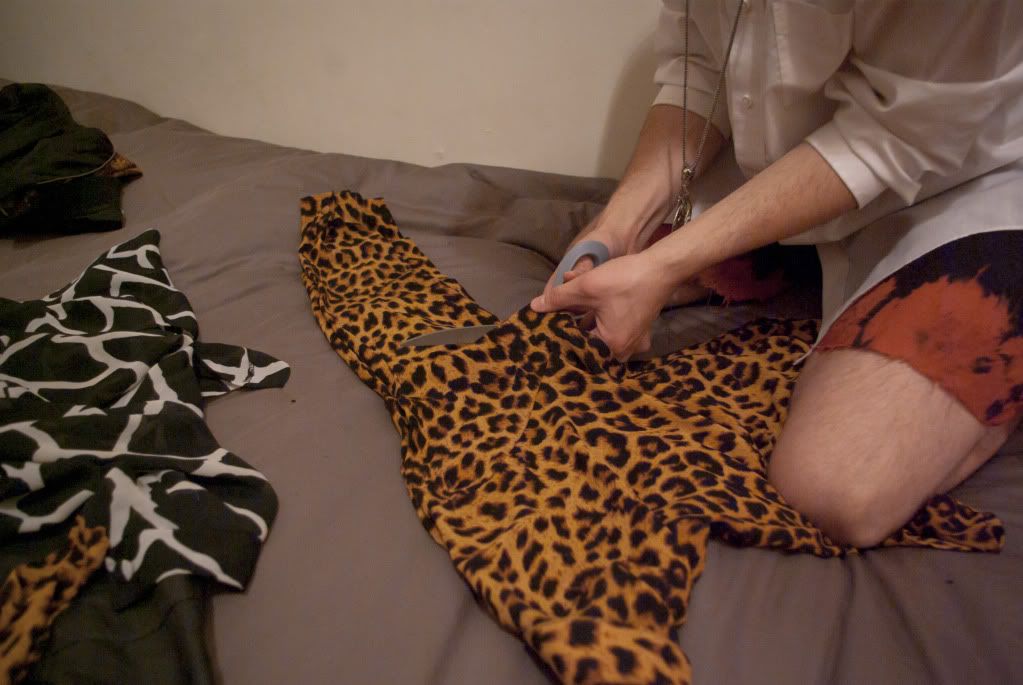 Then cut along the edges getting rid of the body, only keeping the skeleton.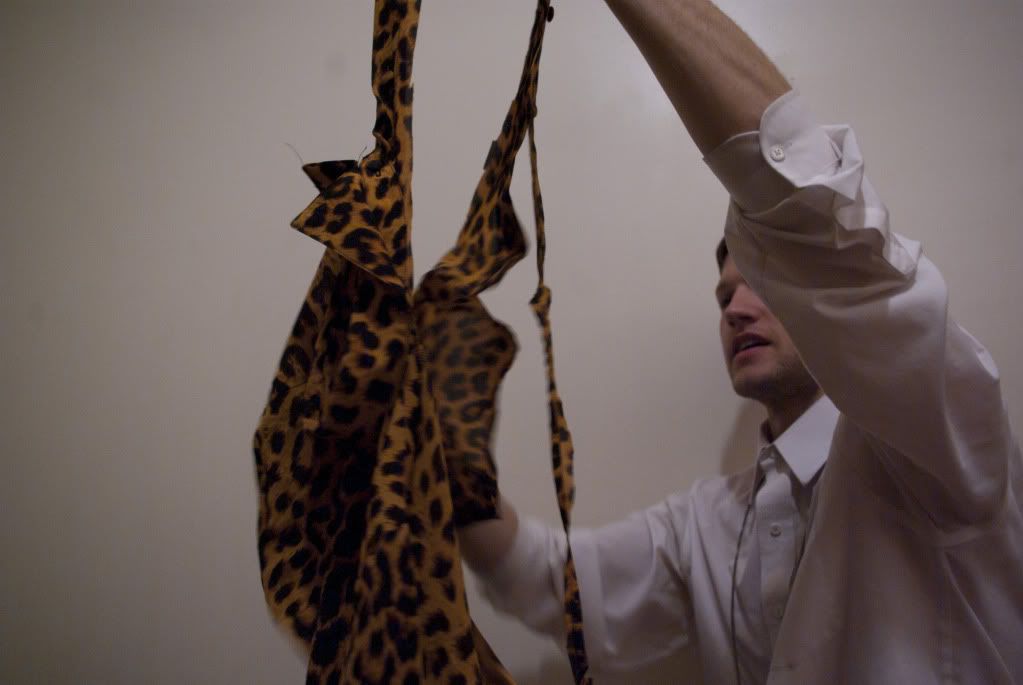 You will end up with an interesting accessory to wear underneath sheer shirt or evan button onto a plain, one colored button down shirt.