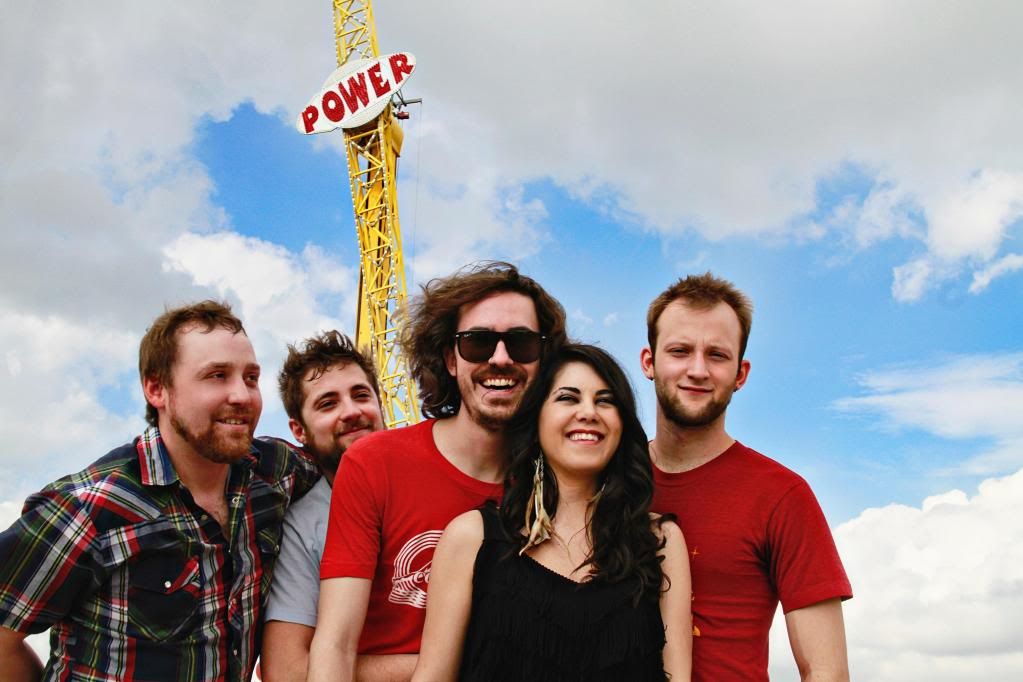 The Canadian indie-pop band Imaginary Cities' album Temporary Resident is hard not to love. There's a great variety among the tracks and the combination of soul and indie makes an interesting mix. Marti, the lead singer and only girl in the group, used to be a singer in a soul cover band. The bad performed weekly at bar in Winnipeg, where Rusty (on the left) worked with the sound. One day Rusty asked if she wanted to sing on a Motown song he had been working on. "I did it and we had a lot of fun. I asked him later if he could help me with some songs I'd been working on. We went into the studio and did the song 'Say You' which then became the first track on our album" said Marti. They continued creating music together whenever they had time and a year later they had an album and a band welcoming David, Alex and Ryan to the group.
"Winnipeg is actually a really thriving music scene. It's one of the strongest in Canada parallel to Toronto, but Toronto is much bigger. I find it to be a really welcoming without a lot of competition between musicians. It has a familiar aspect to it, a friendly place," Ryan explained.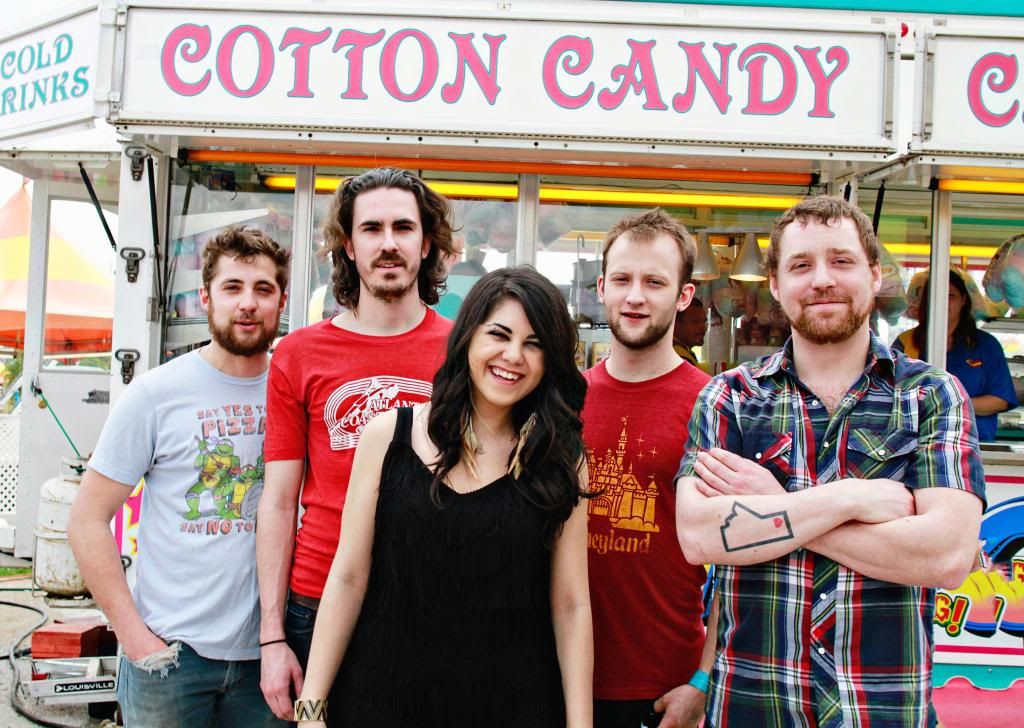 On stage the band mostly wears all black wanting Marti to stand out the most. "But even I wear black a lot, even though they try to get me to pop out. Black is my thing. And red lips,"  she says describing the exact look she's wearing as we speak. "I usually like the kind of stuff Feist wears. She looks really well put together, but on the same time very comfortable. I'm all about practicality. I don't want to pop out of my dress accidentally in the middle on a show, but I like to feel pretty and dress up."
As teenagers, they listened to everything from Destiny's Child, Rage Against the Machines and Smash Mouth. Their different musical backgrounds could be one reason their music has a very unique sound. Another reason could be that a single song could be inspired by anything from Sam Cooke's music to Simpsons episodes. "We find inspiration all over, and that's probably why there is so much variety in that album. Rusty heard a truck making a certain sound one day" said Marti, Rusty cutting in to explain. "The truck was humming this perfect G chord, and I got all this sweet music in my head and I then wrote a song around that. At other times Marti would just send me a voice note late at night, and in the morning I would write the chords to it. We start songs in all kind of ways. Any sort of small sparkle of inspiration is a good way to start any song." We are not sure exactly how, but these unpredictable mixes have turned out to be the recipe to some great music.
Order their album Temporary Resident here.