We love the bold fur trend for this fall, especially the bold fur bags brought to us by designers Michael Kors and Proenza Schouler. Unfortunately, those bags are as expensive as they are beautiful ($16,000 fur bag from The Row anyone?). Then the perfect solution came to us: DIY!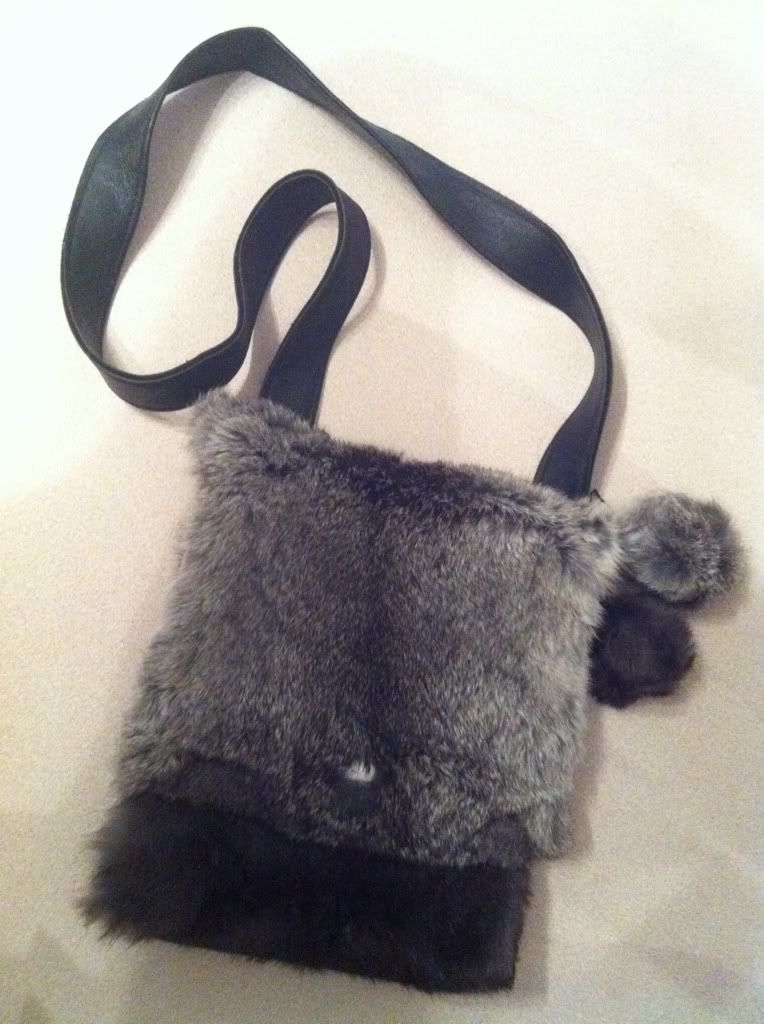 Can you believe that the total cost of all supplies was only $30?  Let's get started.
You'll need: a bag, scissors, E6000 glue, metalized tape, and fur.  We found these rabbit skins at Hobby Lobby, but you can use any fur or even faux fur.  This bag was a Goodwill find (for only $3).  The E6000 and metalized tape can be found at the hardware store, like Lowe's or Menard's.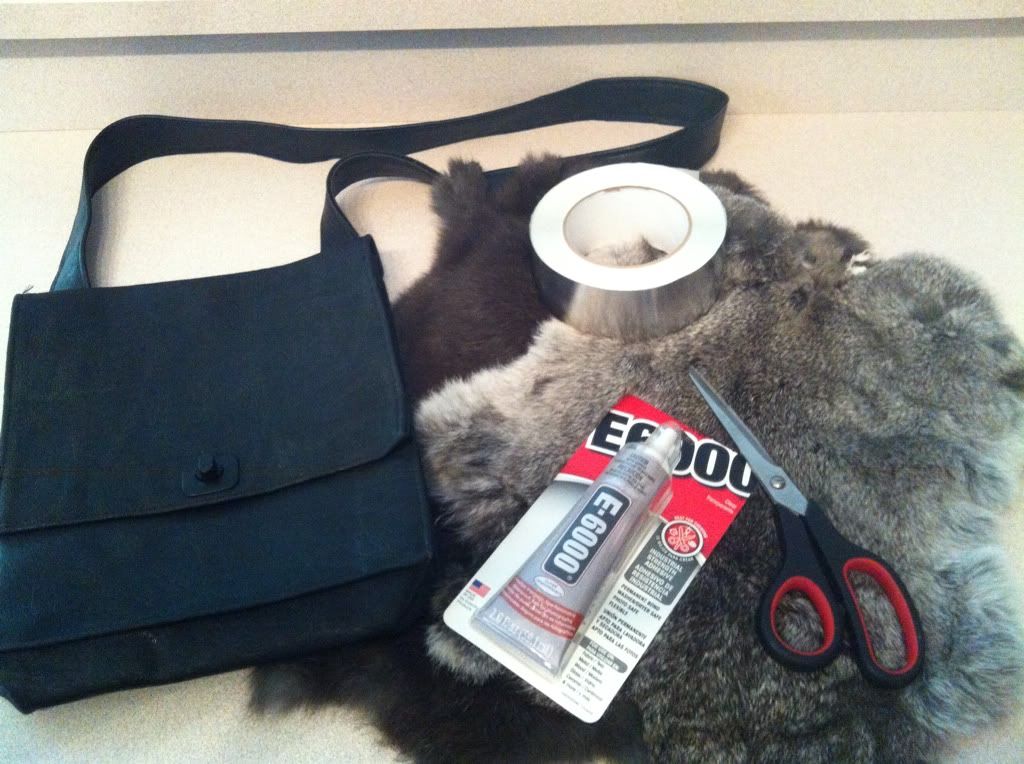 Step 1:  Cut small pieces of the metalized tape and cover the plastic closure.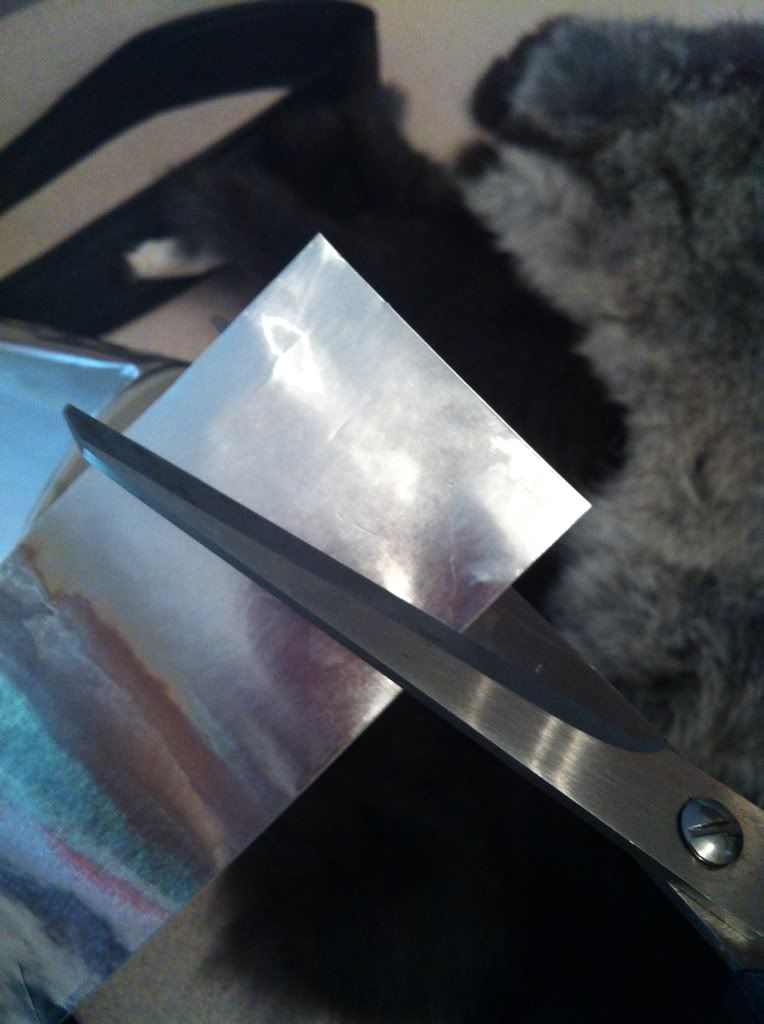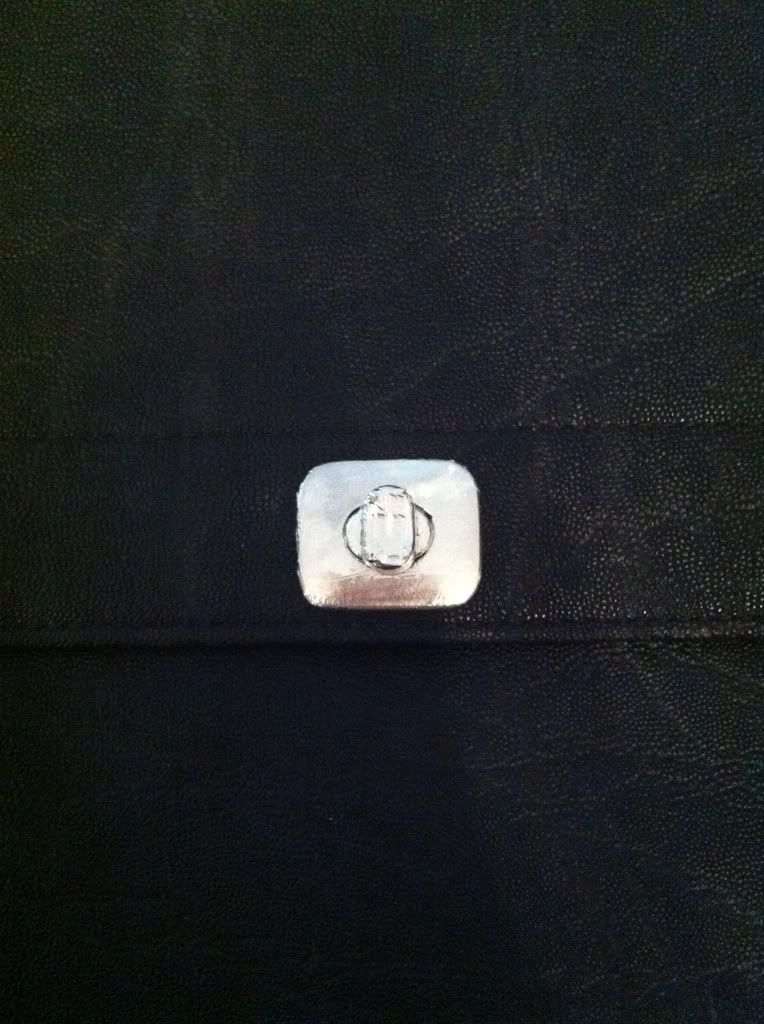 Step 2: Center the flap of the purse on the rabbit skin and trace with a pencil. Be sure to also trace the outline of the opening for the closure.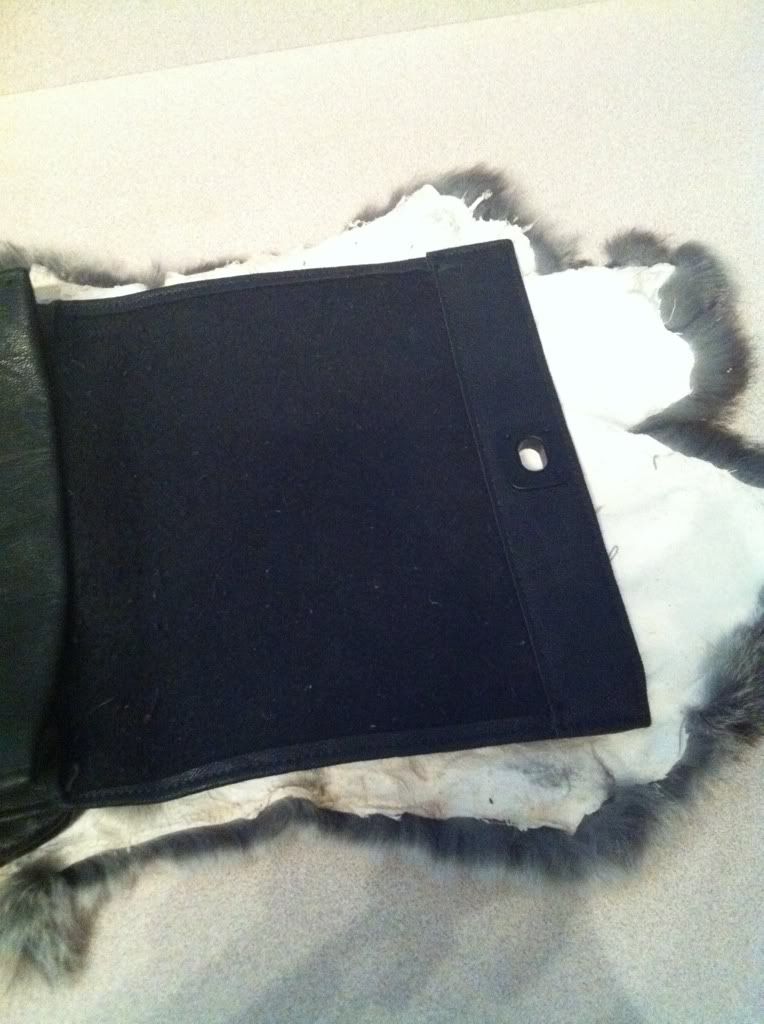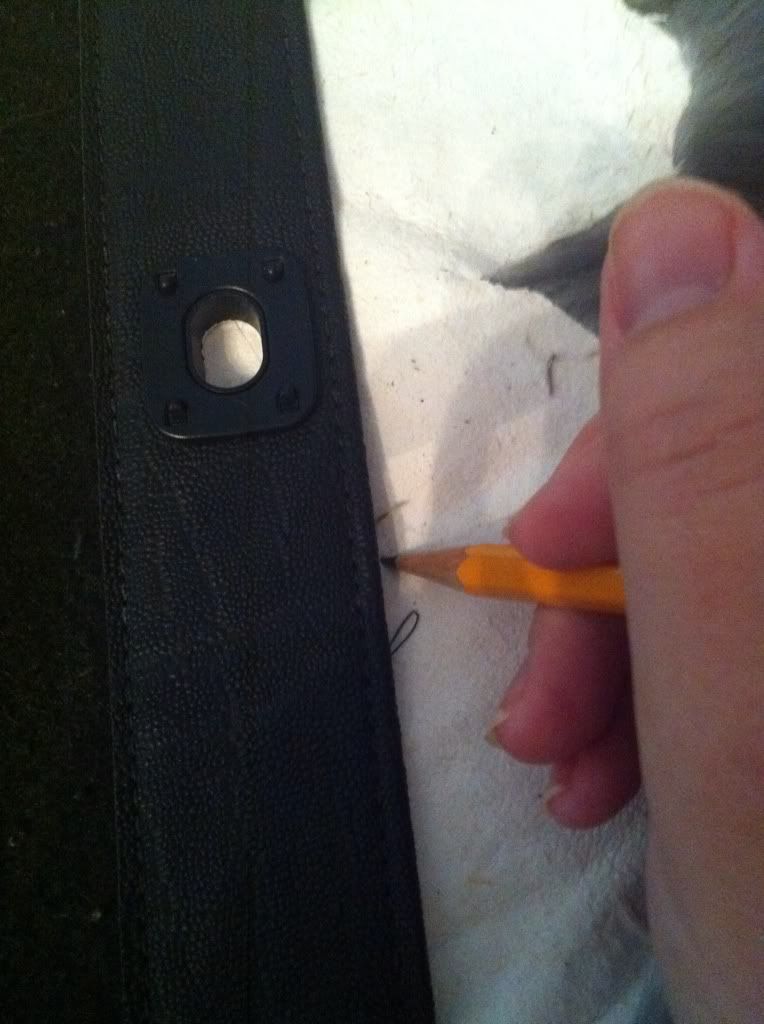 Step 3: Trim the excess with scissors and cut out the hole for the closure with an exacto knife.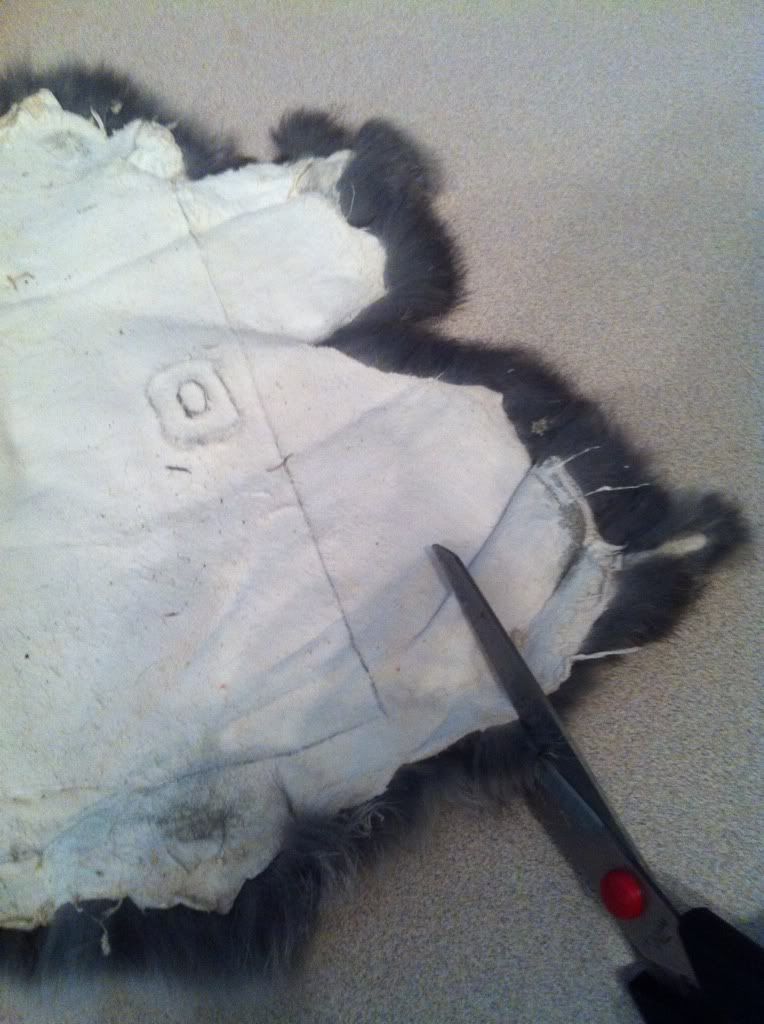 Step 4: Glue and fold over three of the four sides, leaving the end with the closure unfolded. Be sure to glue in a well-ventilated area.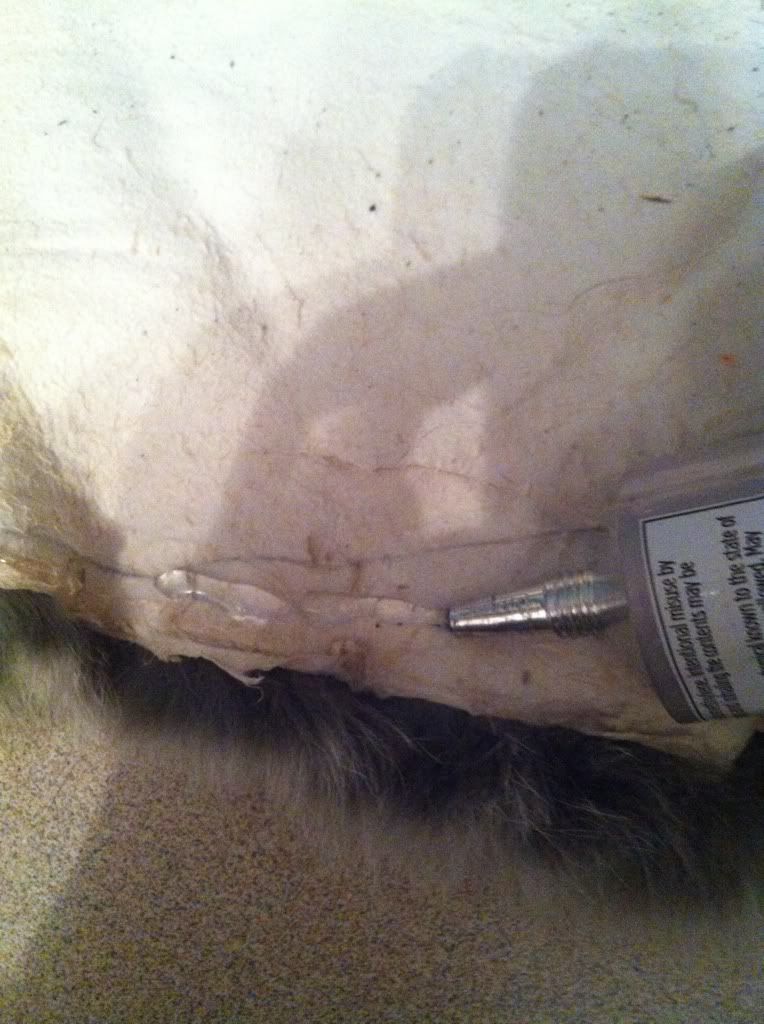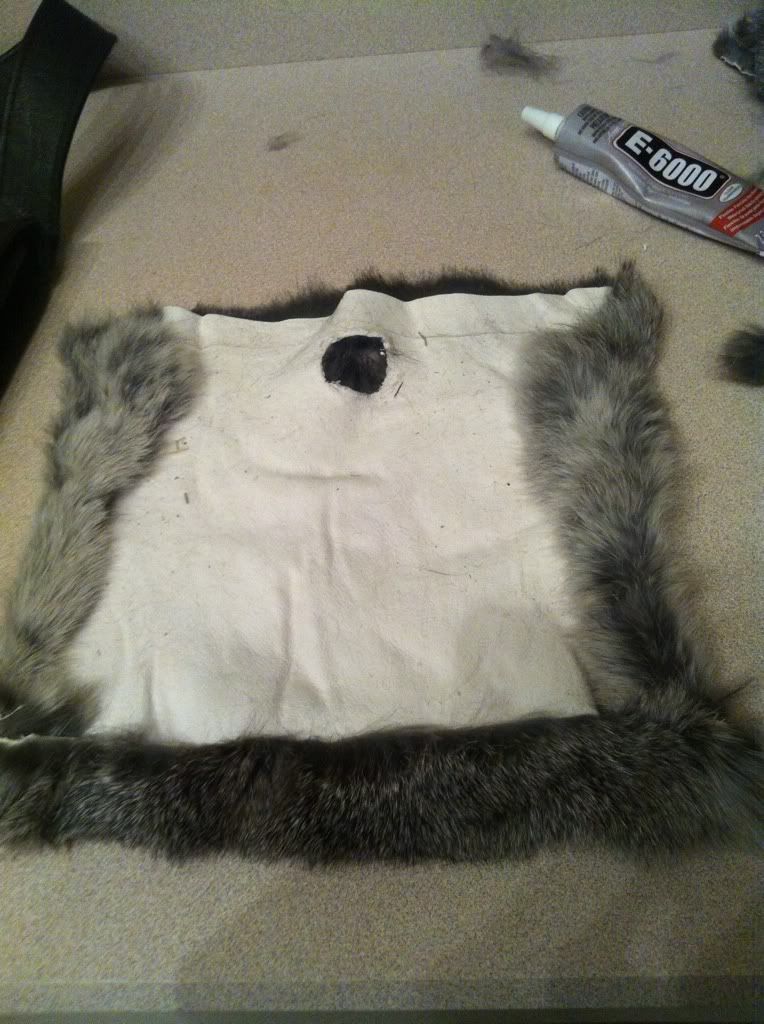 Step 5: Place the fur over the flap, centering the hole over the closure. Use a flat, thin tool to push the edges of the hole under the edges of the closure. Your finger nail or a nail file work perfectly.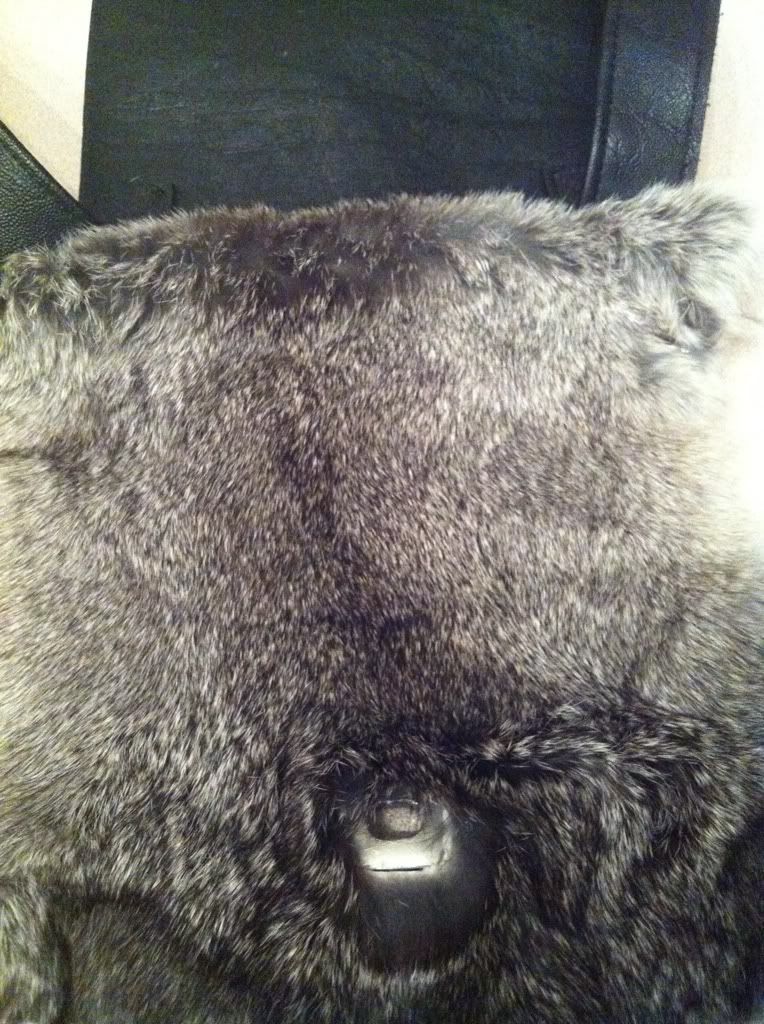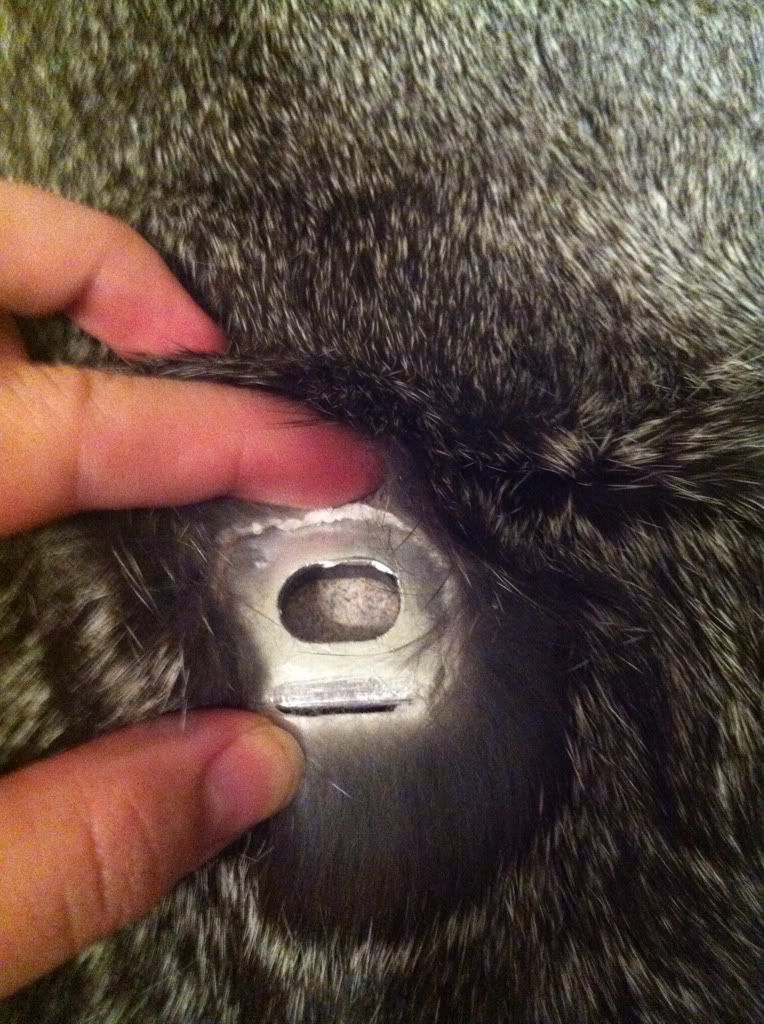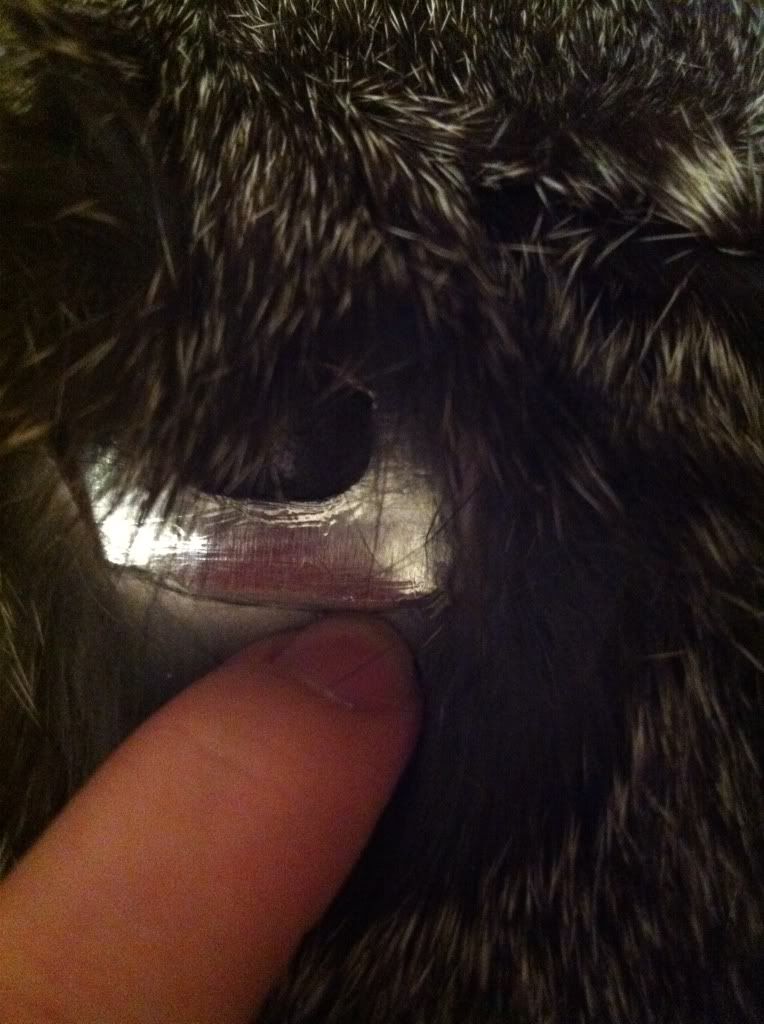 Step 6: Glue under the fur as close to the closure as possible. Spread more glue around the rest of the flap. Then lay down the fur and press. 
Step 7: Glue along the unfolded end and fold up over the edge of the flap. Be sure not of cover the hole for the closure. Let the glue dry for 30 minutes.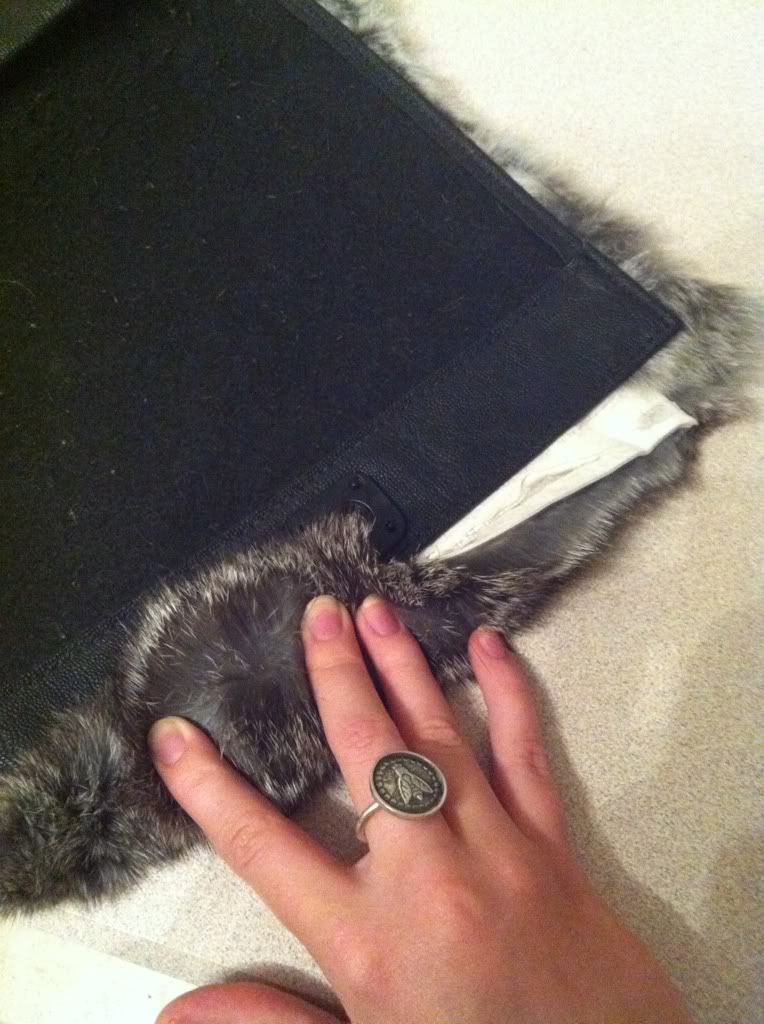 Step 8: Repeat steps 2 through 6 for the main body of the bag. Allow to dry for 30 minutes again. Use the drying time to make little accessories for the bag with the scraps left from the fur. We made cute little spheres using Styrofoam balls at the center.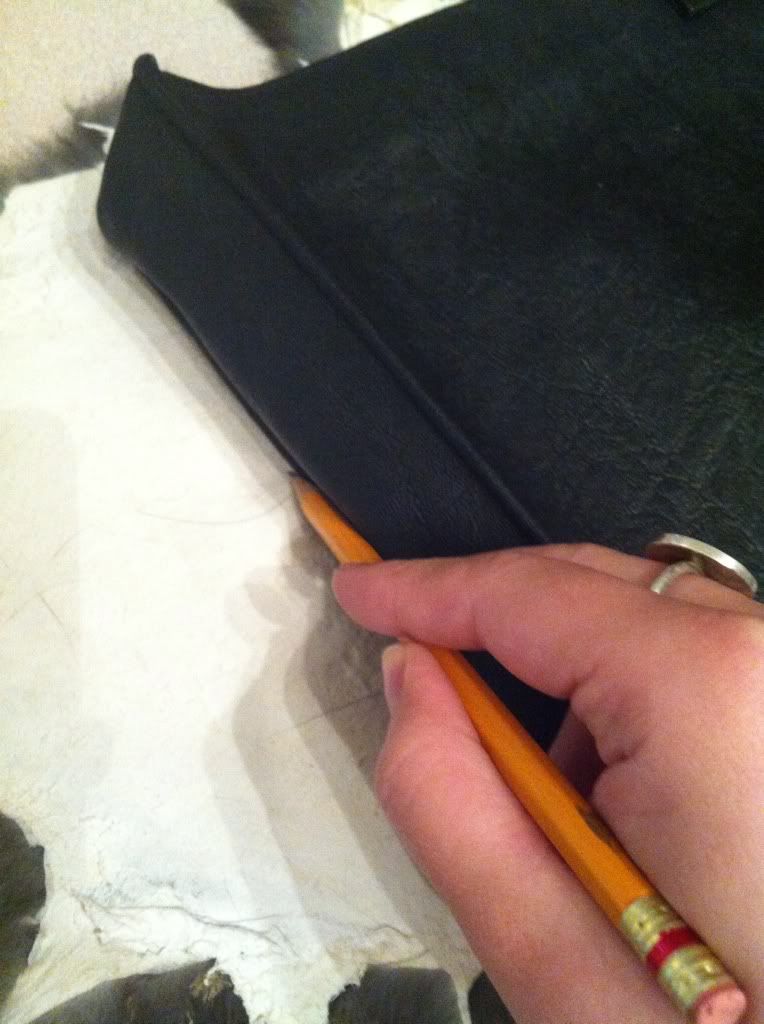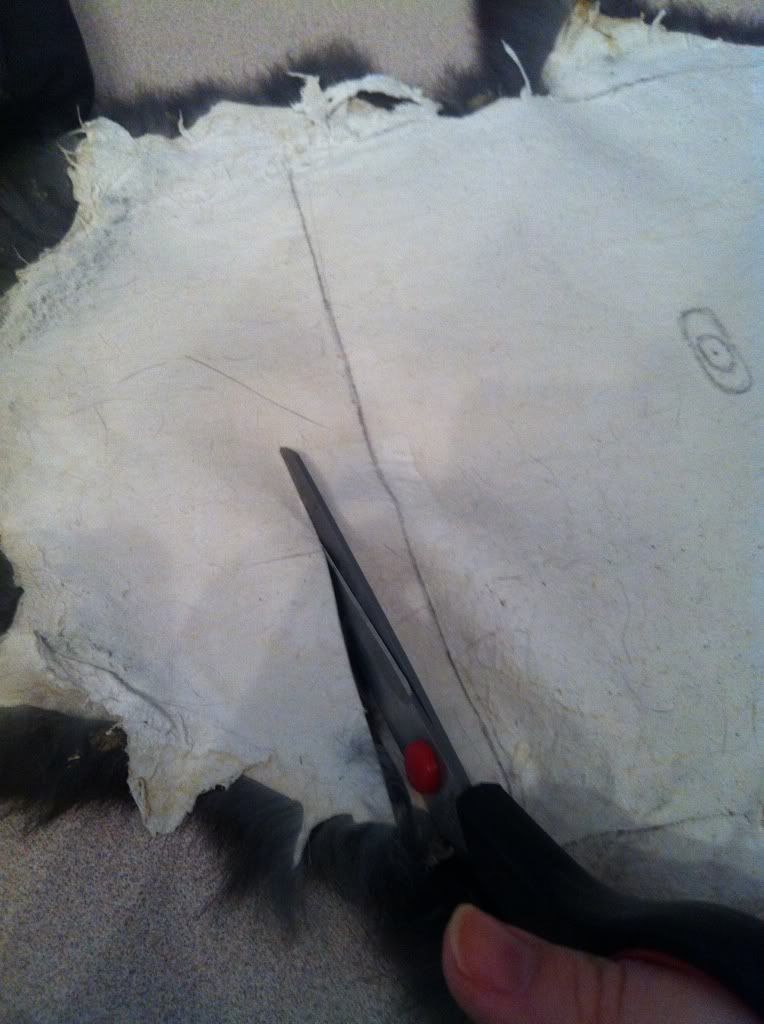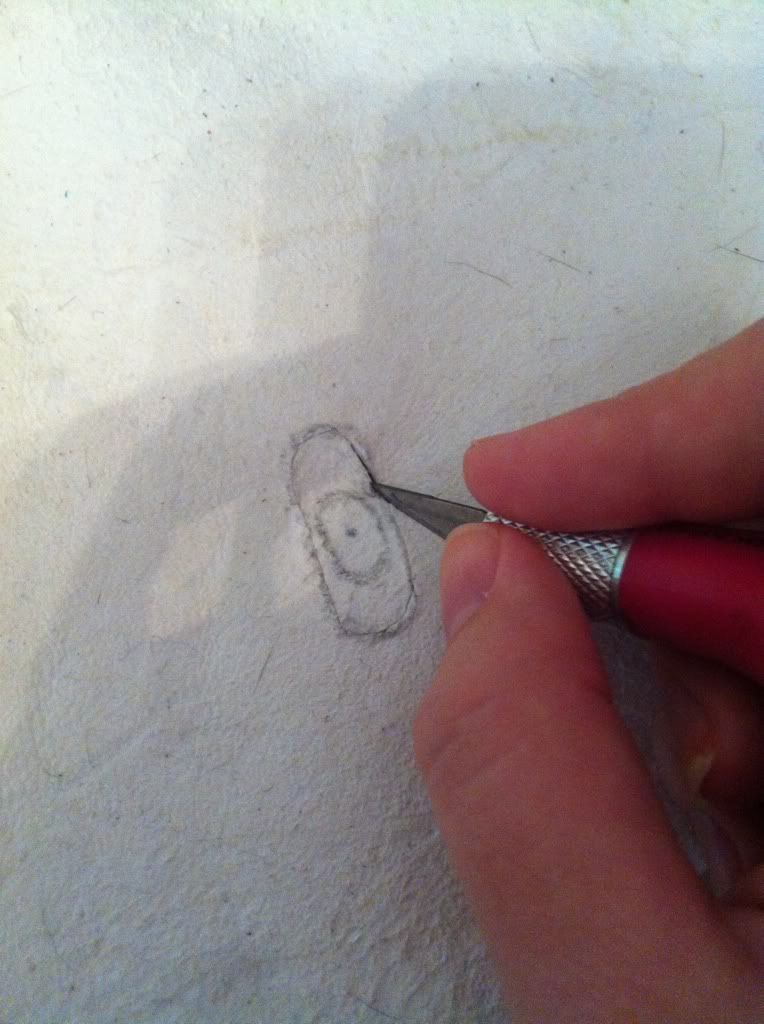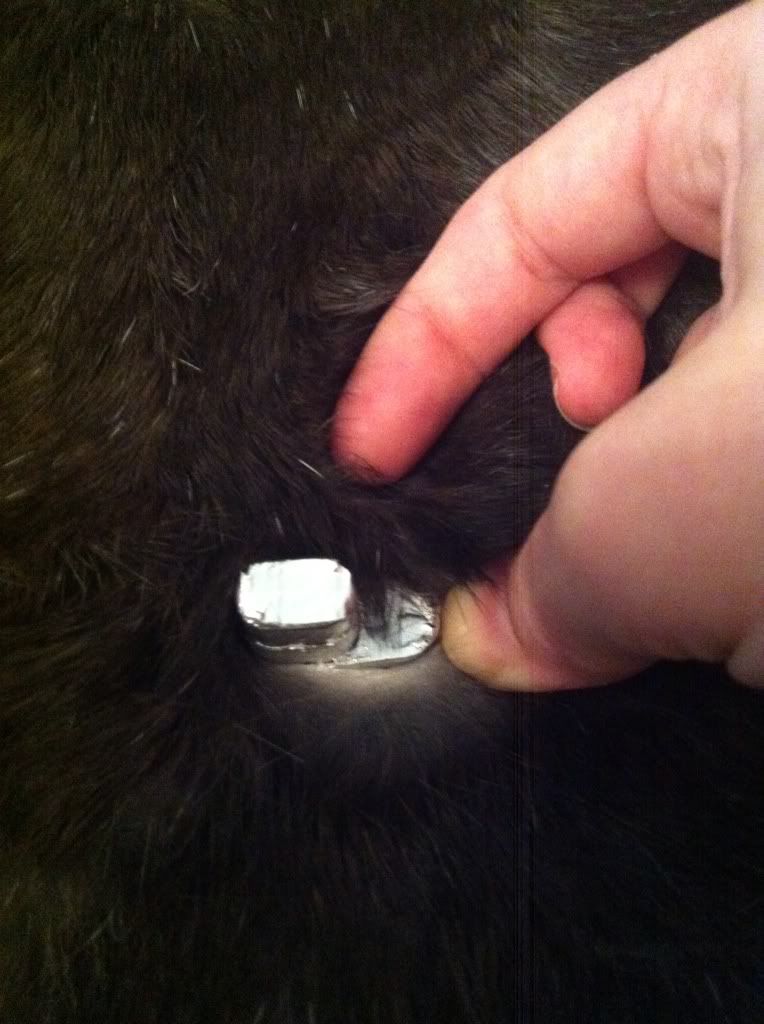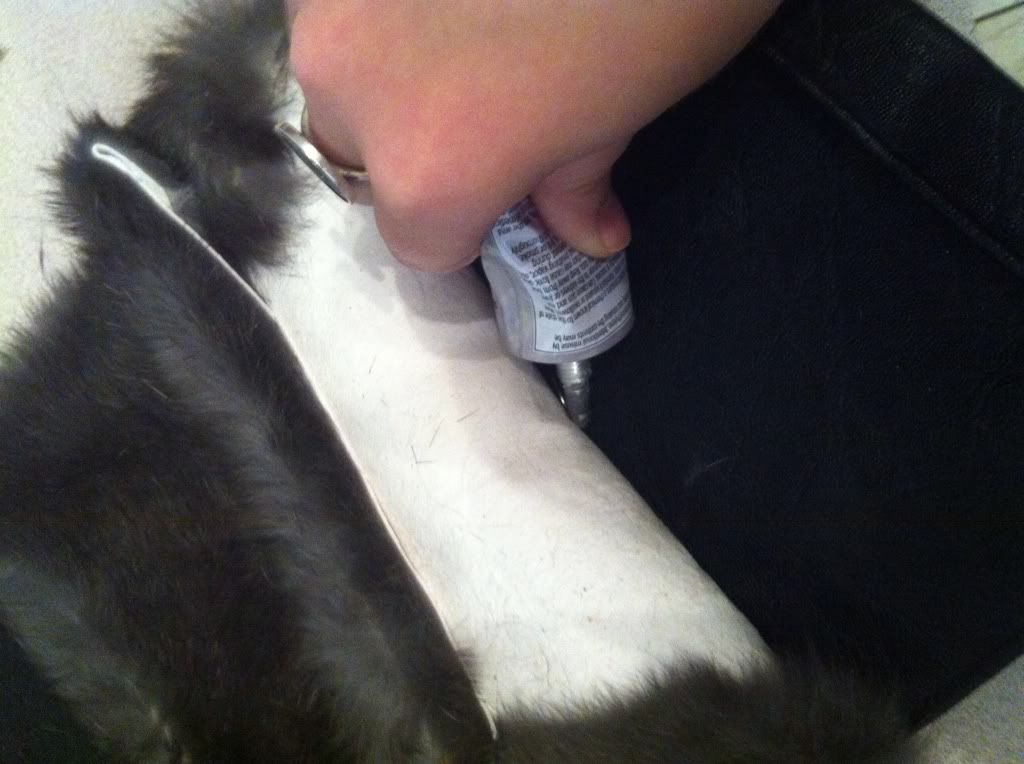 Finished!