Tracey, owner of The Thrifting Magpie, has loved two things for her entire life, fashion and writing.  And she has successfully managed to combine the two in every way imaginable.  She's worked introducing designers to new markets, produced fashion shows, and styled for fashion magazines.  Tracey was even the fashion editor of an alternative weekly paper.  Better yet, this thrifter has a big heart, having partnered with two women's domestic abuse organizations and is in the planning stages to help more women in need.  Tracey was kind enough to share some of her styling expertise with us.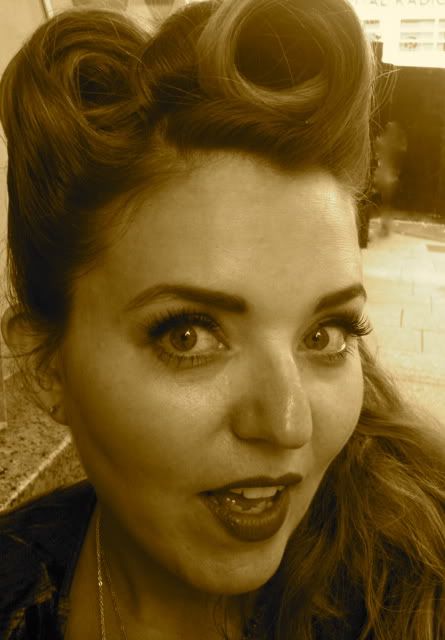 What's your favorite vintage era and why?
That's a really difficult question for me to answer.  I love vintage fashions for more than the bits of fabric they are; for more than being fabulous pieces to collect and wear; for more than the designers behind the fashions; and for more than the trends that they inspired.  I love the history behind them.  You can learn so much about the past and what the world was like through fashion.  Vintage fashion is a visual history of our world.  An example: flapper dresses and the suffragette movement.  Flapper dresses reflect what was happening with women who had just gained the right to vote.  Women wanted to have the same rights as men.  These dresses have a stick straight silhouette.  They do not draw attention to the female figure (bust, waist, hips).  The spirit and style of the flapper dress is free and liberating (no more corsets) and reflects the celebration and freedom of winning the right to vote.  I also love how fashion constantly references the past while at the same time reinventing itself.  Example: In the 1980s fashion looked to the past a lot.  One era the 1980s took on was the 1940s silhouette, especially the strong 40s shoulders.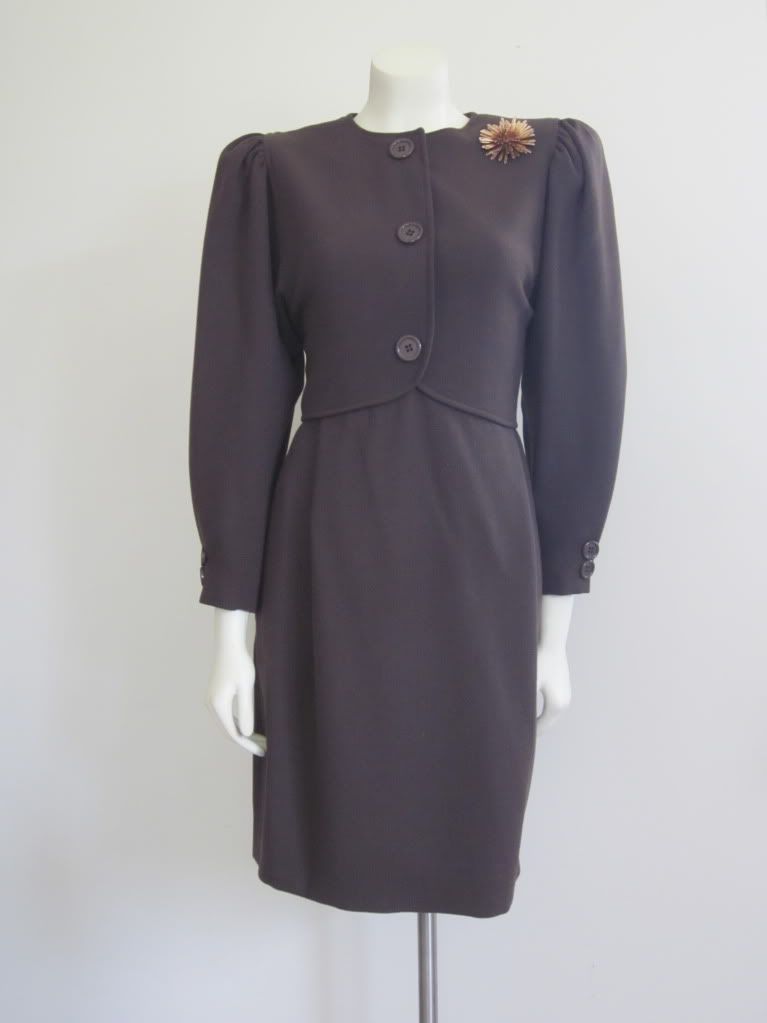 The 1980s put its own spin on it.  If you were to ask any person to name a trend from the 1980s, shoulder pads would be at the top of the list.  Again, the shoulder pads showed what was going on in the world.  More women were entering the work force.  They wanted to be equal to men.  With this padding, the women had a superficial kind of armor to go and do battle.  There is a reason why the style was called the (American) football player look.
Is there a particular piece or style from that time that you find adapts well to today?
I think a good time for really celebrating women's figures began with Dior's New Look and really flourished with its adaptations for everyday women in the fifties and early sixties.  It's the mid-century fashion which has increased in popularity now due to Mad Men.  Great pieces are the sweater twin sets, pencil skirts and dresses.  I think a wardrobe must is a Little Black Dress.  The 50s and 60s have great ones.  Chosen well, the LBD is the perfect all-in-one dress, wearable for all of life's events: work, theater, wedding, funeral.
How would you style it for three different occasions?
For the office, I would pair this med-century LBD with a jacket and a scarf.  Another option would be a blouse (perhaps a pussy bow blouse).  Sensible, yet stylish shoes.  Kitten heels and even ballet flats would work.  For an evening out: I would turn up the va va voom factor.  Put the hair up, so the emphasis is on the lovely neckline of the dress, as well as your own neck.  Strong red lip.  A sexier, higher heel and one strong statement piece of jewelry that works with the dress; you don't want the piece to compete with the dress or overpower it.  For a wedding: Again, I would keep the accessories simple.  I would choose pearls.  Small pearl studs and either a necklace or bracelet, but definitely not both.  I like Coco Chanel's advice to always remove one item before leaving the house.  If the hair is longer, maybe a sleek ponytail or a bun.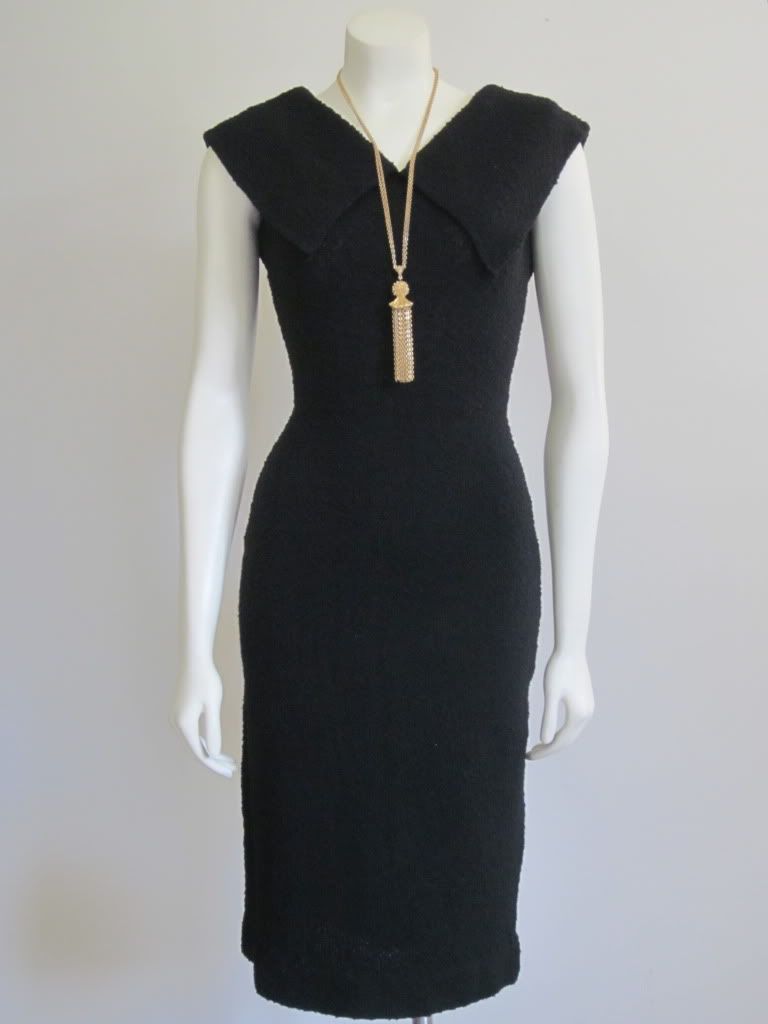 What's your recommendation for modernizing vintage pieces?
You don't have to dress head to toe in vintage.  I think it's hard for most people to pull it off without looking costumey.  (That said, if anyone can dress head-to-toe in vintage and look fabulous - and not ridiculous - and current, it's London girls.)  Vintage pieces can be worked into your "modern" wardrobe.  A good, easy way to start is with vintage jewelry and accessories (scarves, bags).  Another way is to pick a current trend, say Spring/Summer 2012's love affair with all things nautical and find something that's vintage nautical.  I think the best way to modernize vintage is to work it into your wardrobe with present day pieces.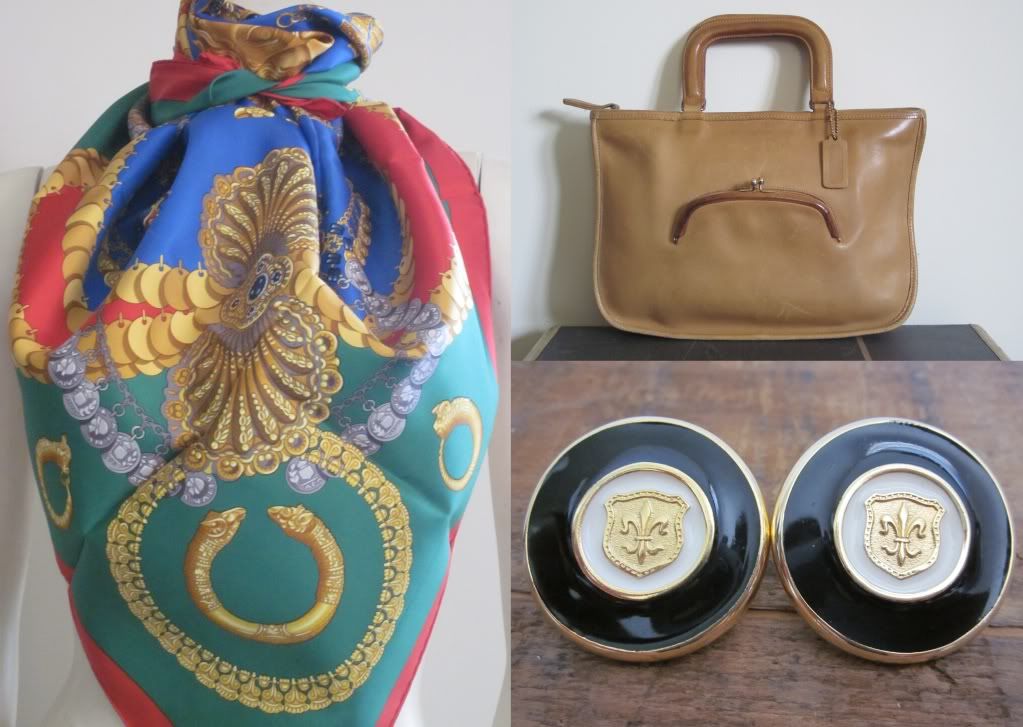 How can you incorporate vintage as we move from summer into fall?
With summer dresses, you can add cardigans or jackets.  Tights are another instant addition that signal fall's arrival.  A blouse underneath a summer dress can work as well.  An example is the 1980s nautical romper.  To "autumnize" the romper, I would add a white blouse underneath, especially one with gold buttons and a French cuff.  I would also add tights and a jacket.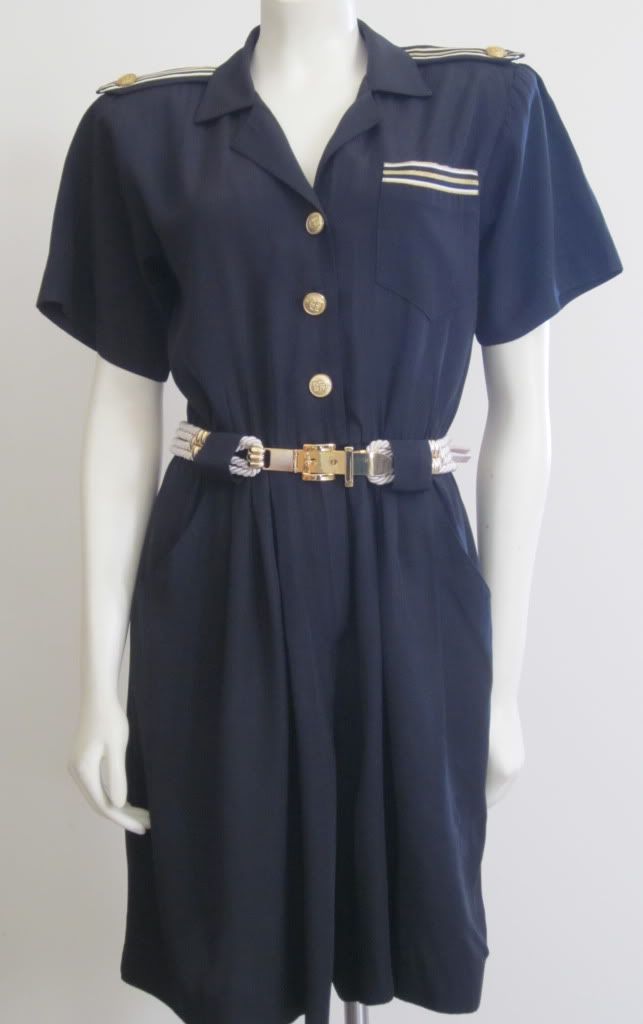 What do you see as being the next big vintage trend?
I think the 1920s fashions, especially flapper dresses, will be big with the release of Baz Luhrmann's adaptation of The Great Gatsby in Summer 2013.  Gucci showed flapper dresses for Spring 2012.  Sometimes it takes awhile for the runway looks to make their way into real life.  I think opulence and "pretty" fashions will continue.  When things are gloomy in the world - the economy - people need beauty.  I don't think we'll be seeing the resurrection of something like grunge fashion any time soon.