We are loving all the thin little rings we've been seeing around so we thought, why not make our own? Our favorite was this little initial ring.  We made a "W" for Wiseling, but this can easily be translated into any letter.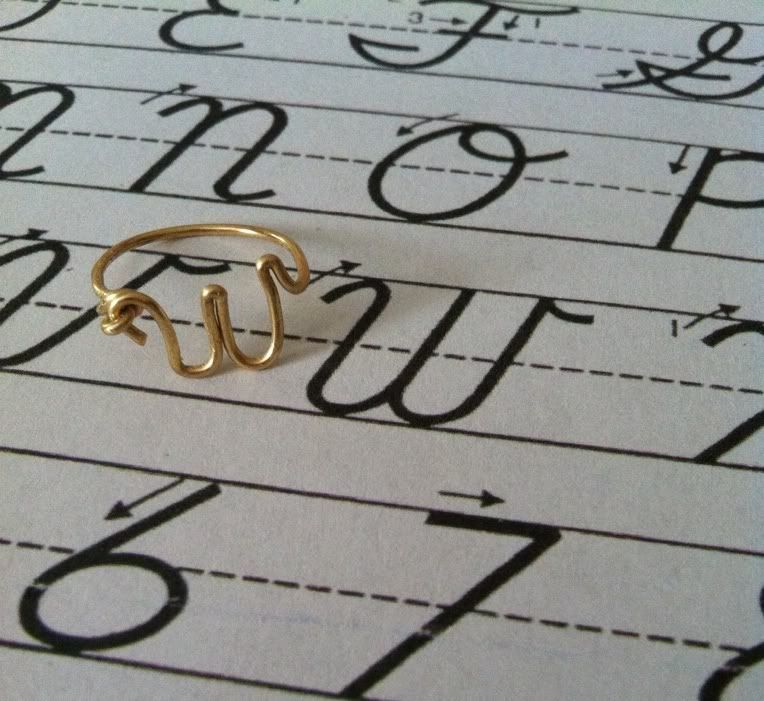 Isn't it cute? Read on for the steps.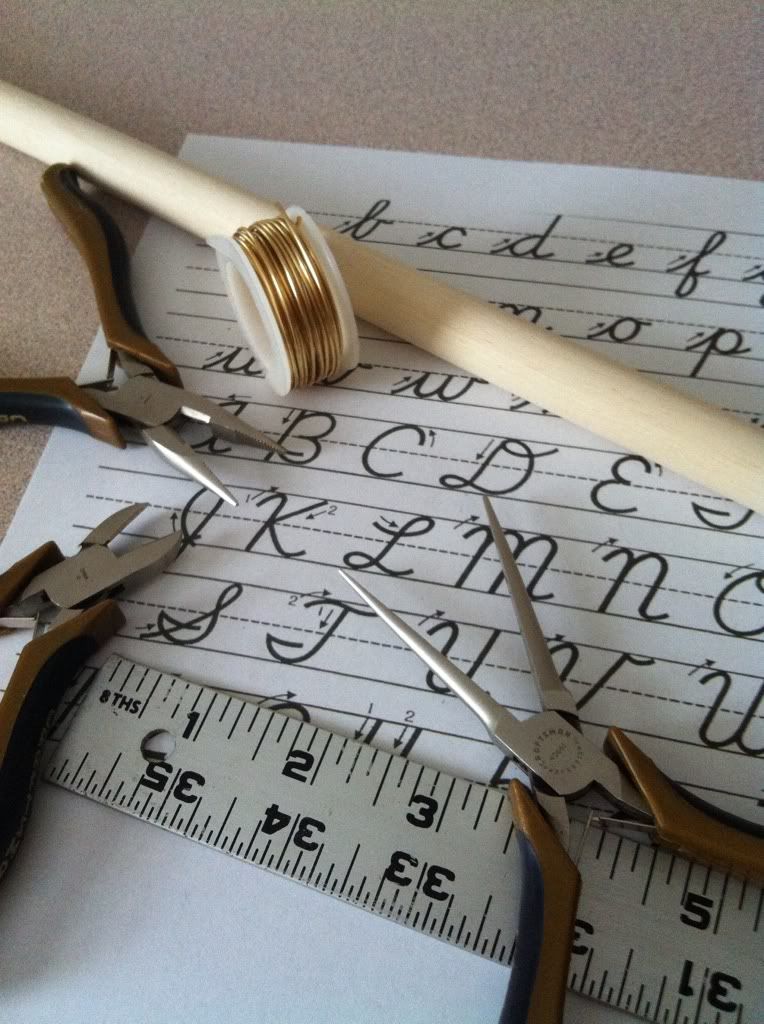 You'll need pliers, a wire cutter, a ruler, and 18 guage brass wire.  A chart of the alphabet also comes in handy.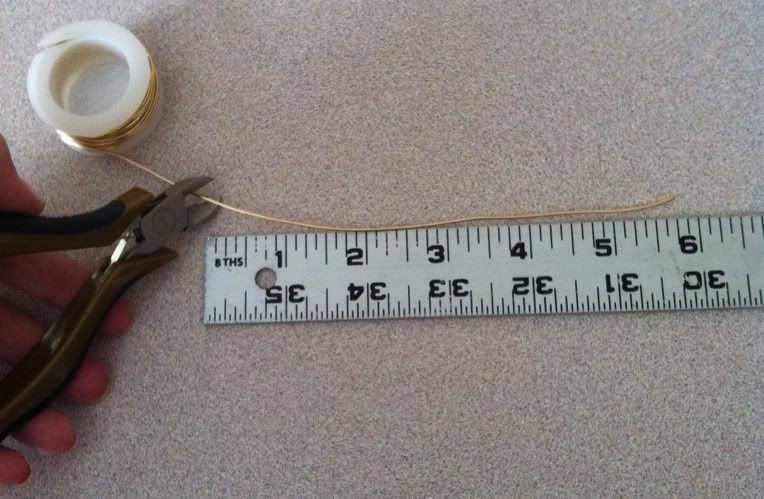 Step 1: Cut about 6 inches of wire.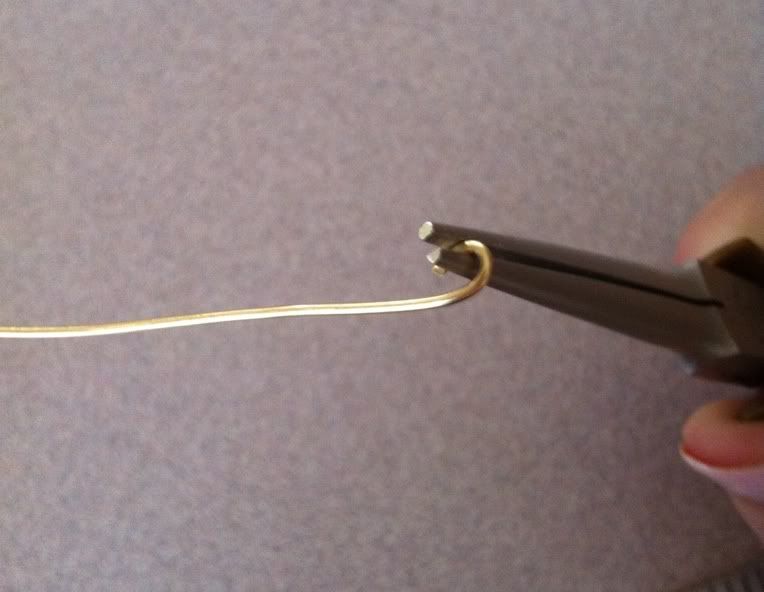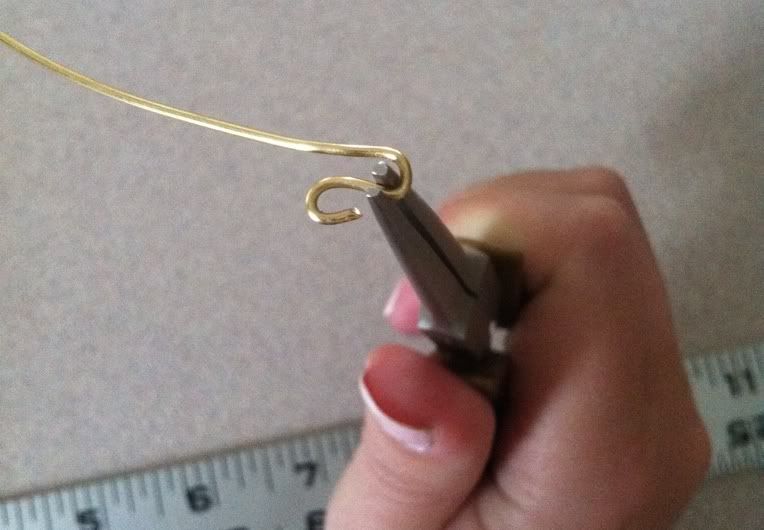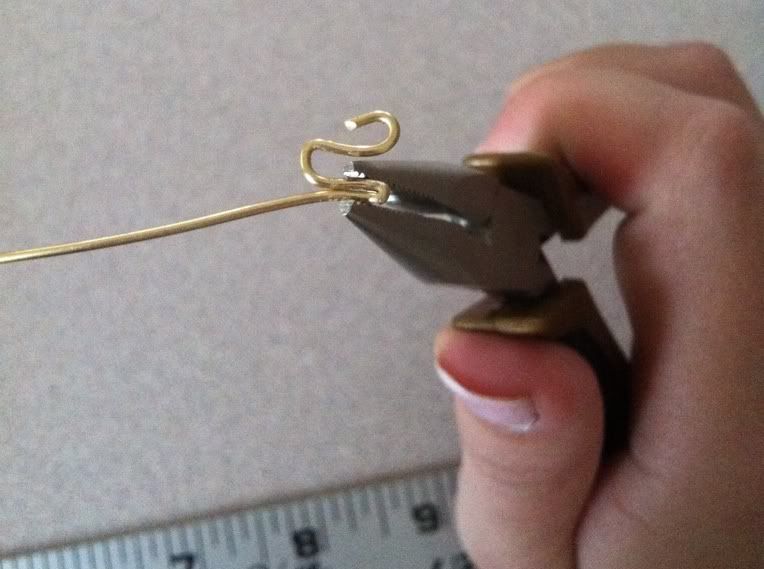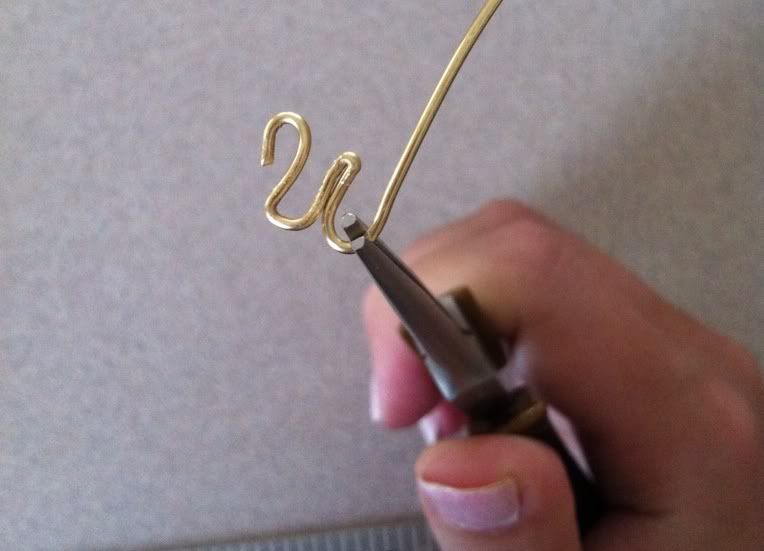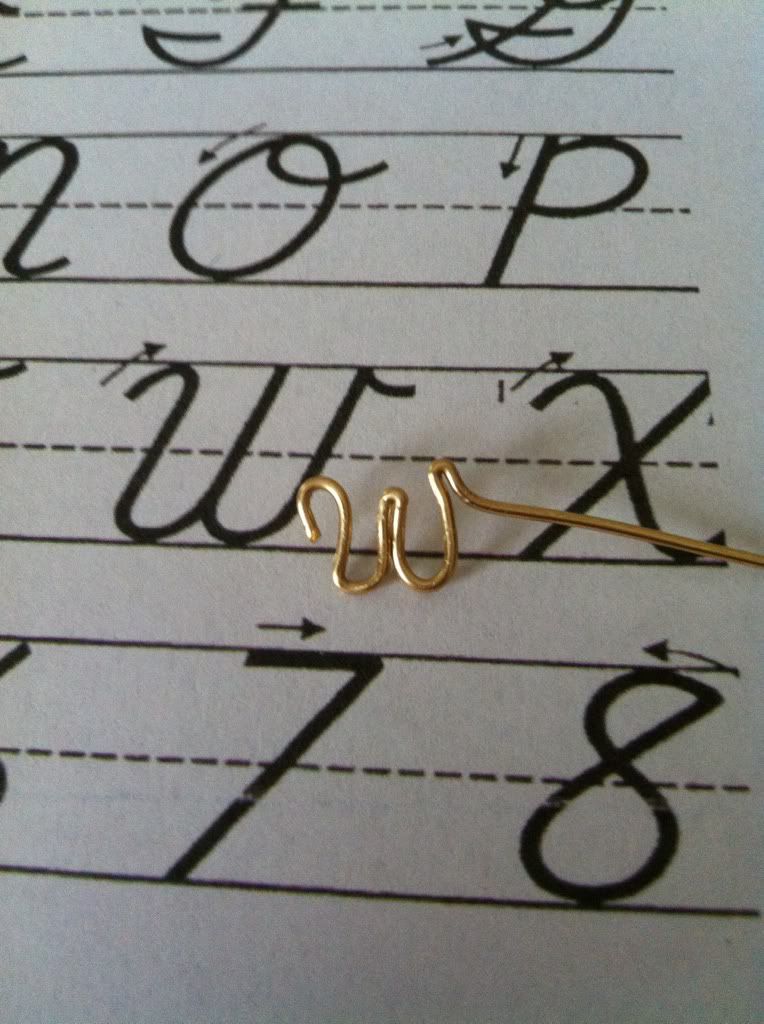 Step 2: Bend the wire to form your initial. The letter diagram is helpful in determining where to begin and how to bend the wire.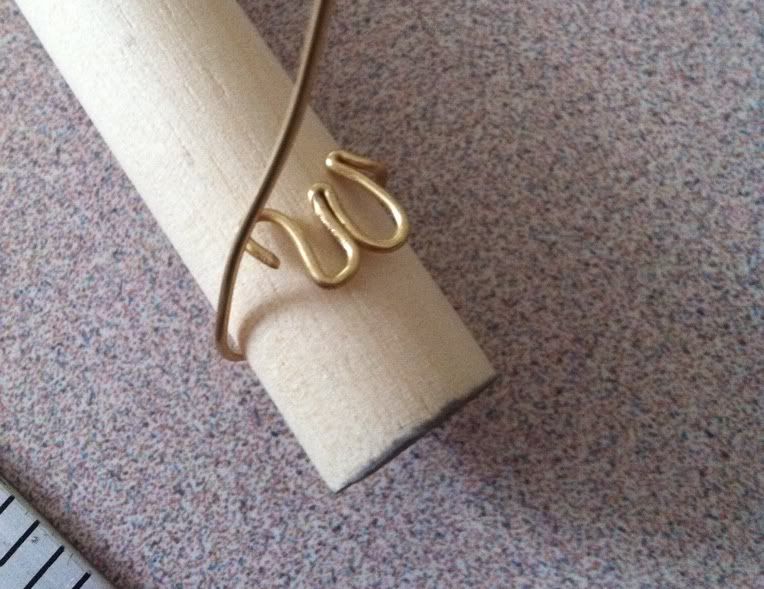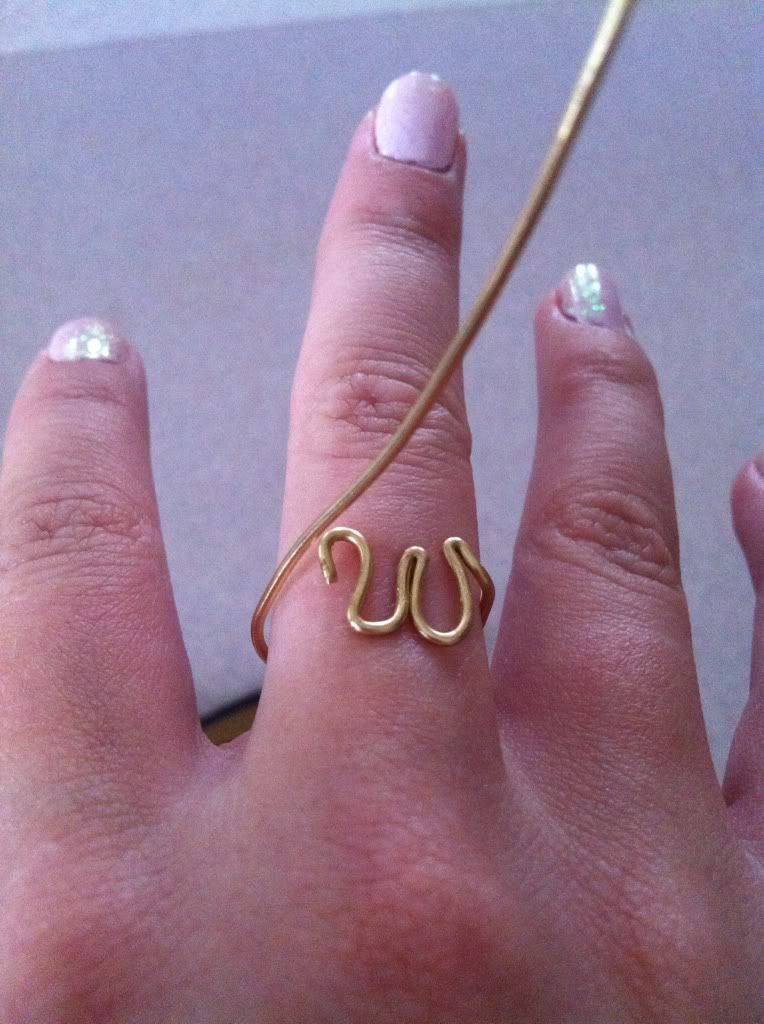 Step 3: Use a dowel rod or your finger to form the ring band.  The dowel rod will make a rounder ring, while using your finger ensures a custom fit.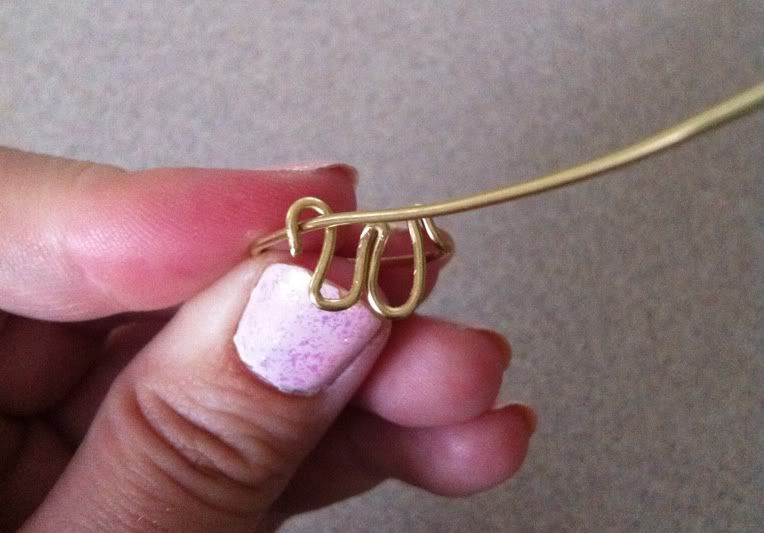 Step 4: Once your ring band is formed, thread the excess wire through the loop and cut, leaving about a 1/2 inch extra.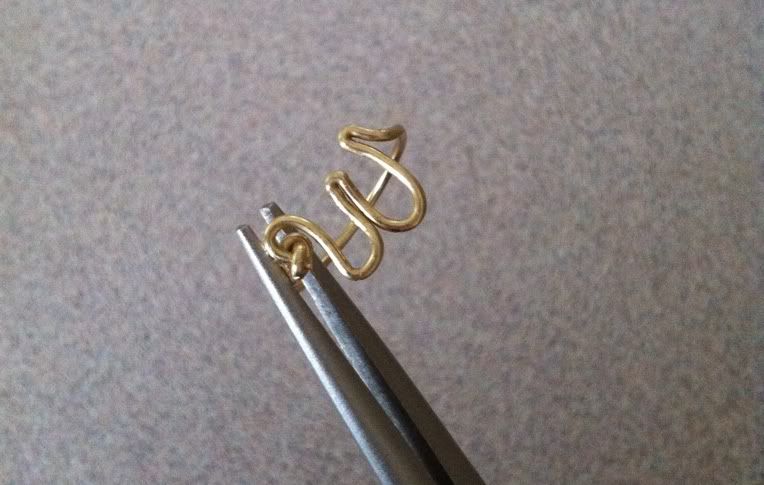 Step 5: Loop the extra wire over and pinch, then trim off any left over.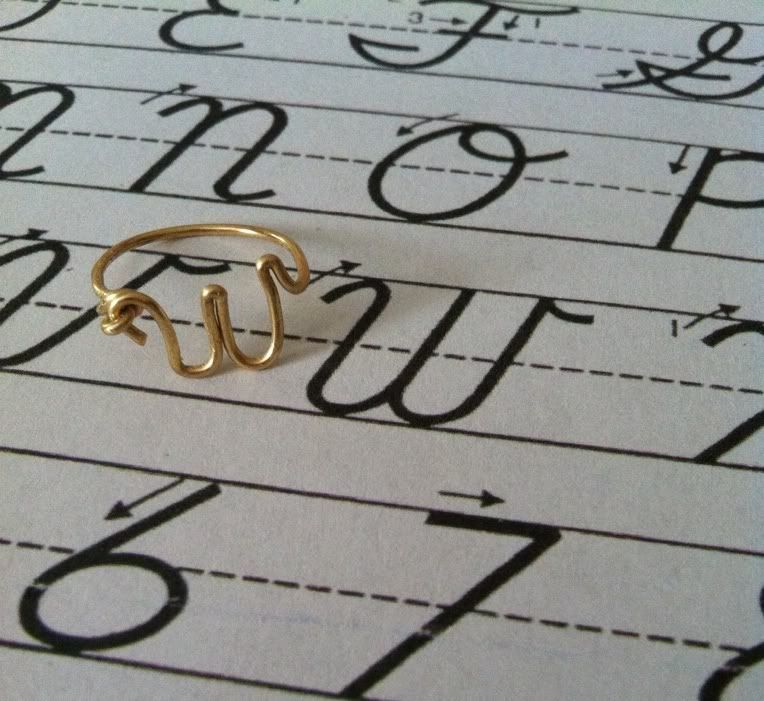 Ta da!  You have your very own, custom-made initial ring.