It seems like everything is going mobile these days, and now fashion is one of them.  In the last couple of years, small clothing, jewelry, and shoe retailers have taken to the road in customized trucks.  The ones that we're most excited about?  Mobile vintage shops.  These savvy business owners have filled their new shops-on-wheels to the brim with vintage clothes, shoes and accessories and are driving them to cities nationwide.  Taking the forms of old buses, U-Haul trucks, and campers that can only be described as "Vintage Narnia", it is easy to see why so many start-ups are jumping on the bandwagon.  We've compiled a list of our favorites for your shopping pleasure.
Tiffany Nicole's Mobile Vintage Shop is Brooklyn's vintage shopping destination.  Usually located on the corner of Bogart and Moore, this little shop features a curated collection of clothing, accessories, records and more, all for under $10.
Read more about our favorite mobile vintage shops after the break.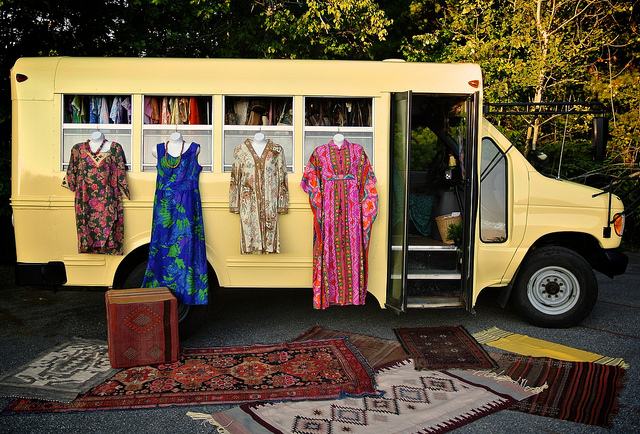 Boston based Haberdash Vintage houses a carefully curated collection of eco-friendly vintage clothing, shoes, and accessories from over four years of collecting.  With a new mobile addition recently added to the family, this shop is growing fast, evening scoring a feature on the Today Show.
The Dallas based shop, owned by Jeremy and Kelsey Turner, carries anything that the vintage-lover desires.  From Mad Men inspired dresses to retro DARE shirts and even houseware, this couple has amassed a truly eclectic collection of unique pieces.
In 2010, Vanessa and Dan Lurie transformed a 1969 Cardinal Deluxe trailer into their very own mobile vintage shop and the rest is history.  In the two years since, this industrious Portland-based couple have expanded their business into a brick and mortar location and online.  Now the couple visits special events and fairs in their adorable little trailer, bringing their selection of vintage treasures with them.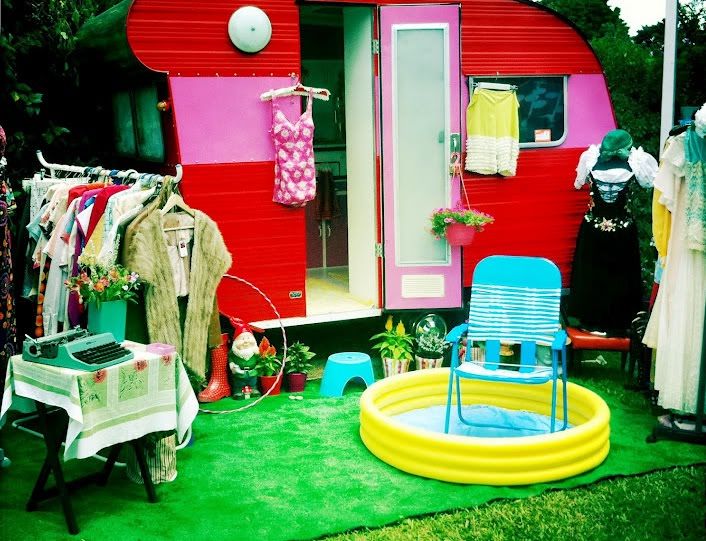 The Best Little Vintage Van in Vegas
The name may be a mouthful, but this little Vegas-based shop carries just about anything that a connoisseur of fine vintage could possibly want, including retro sleeping bags, scarves, hats, cardigans, summer dresses, rugs, gumboots, and ties.
The brainchild of Emily Chapman, and made a reality by her brother Caleb Chapman and friend Chris Wheeler, the Red Bus Project is not only a very cool mobile thrift store, but a charitable one.  This converted double-decker, based out of Nashville, tours college campuses in the Midwest bring affordable clothes, shoes, accessories, and housewares to students and donates to proceeds to organizations dedicated to finding homes for orphaned children.