Chicago-based artist Stephen Eichhorn is a true master of his craft.  Wielding an X-Acto knife with the kind of precision that most can only dream of, Stephen creates other-worldly compositions featuring flowers, cacti, and many other leafy greens.  Here, he shares his thoughts on process, inspiration, fashion, and more.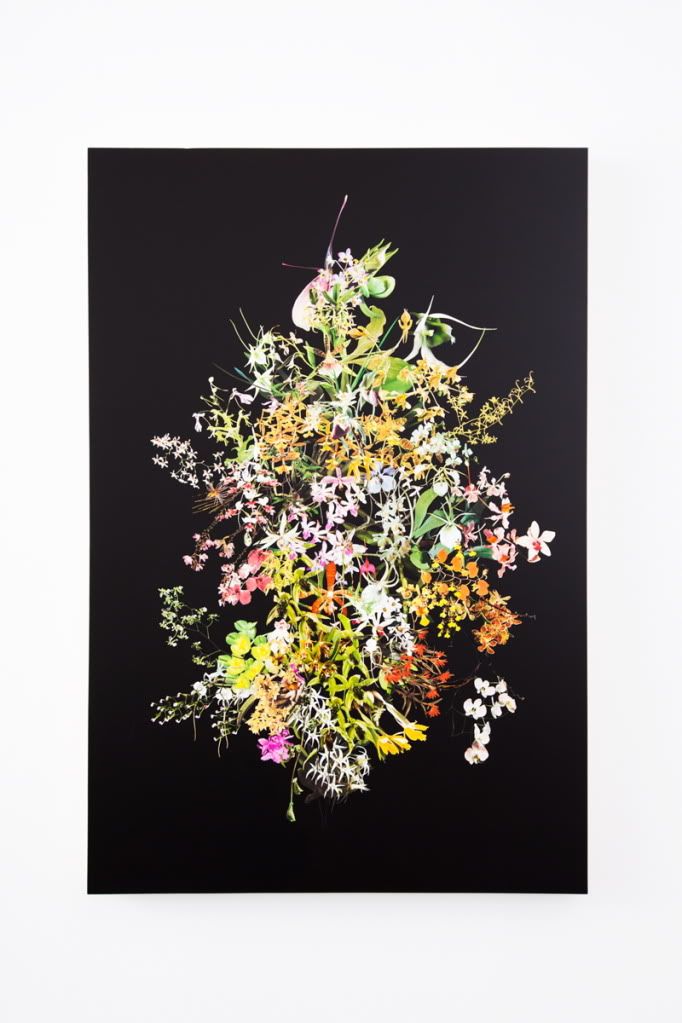 When did your interest in creating collages start?
I started making collages about six months after receiving my bfa from SAIC in 2006. It started as a studio experiment and quickly caught on in my day to day studio practice.

Where do you find inspiration?
All over the place. I find a lot of inspiration in music (see playlist below), fashion imagery (the construction, craft & architecture), jewelry and obviously — floral arrangements.

What kind of materials do you use to make your work?
In collage: blade, cutting mat, paper, archival photo mount and either a panel or archival matte board.
In sculpture: fake plastic flowers and jewelry components from the 70's-80's, wood, tool dip, graphite,  and gloss medium varnish.

You often incorporate plants into your work, why is that?
I initially saw the natural components that I use in my collages as more formal architectural components. I used these to build up imagined architecturally diverse spaces through the natural occurring forms in the found imagery. Through the gathering of collage components I've been able to hone in on different mythology, rituals and histories surround the types of flora or foliage.

Do you listen to music when you work?
Yes! I just made a playlist for a site devoted to this subject: http://www.studiomusic.fm/

Do you have any peculiar habits?
I've been told that the fact that I can sit and excise photographic materials for 8 hours straight is pretty peculiar.

What were you wearing when you were 13?
I was just getting into skating: baggy jeans, a band or skate brand t-shirt and I had a pair of Hook-Ups shoes that were white leather. I loved those shoes.

If you could have a super power, what would it be?
Some sort of psychic ability like Astral Projection.